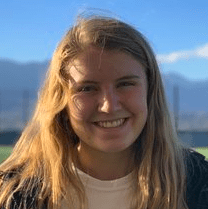 Since the beginning of the COVID-19 pandemic, the world has seen technology in the workplace, school and social life in general pivot to an online format. With the ever-increasing reliance on virtual correspondence and mere months to transition totally to this medium, I have to question the reliability of this form of communication.
Everyone has felt the effects of this virtual shift, but students have experienced the transition at a tremendous cost. Not only are we required to learn over a computer or online video call, but when we have questions, professors cannot answer them in the straight-forward fashion we used to see during in-person classes.
Formerly, when I had questions about due-dates, a reading or concepts, I could ask during the in-person class time, stay after class to speak with the professor or even attend office hours. Though some professors make an effort to maintain this kind of open communication virtually, many do not. When I have questions now, I must email a professor or attend their online office hours, if they have them; some do not.
The problem with this online format is that since some professors no longer have open office hours (even online), we rely on email communication, but many professors are not diligent about responding to students. Therefore, the answers to questions from students are getting delayed and possibly even disregarded.
Professors are not fully to blame; it's not like they could have predicted this pandemic, but there are ways in which they can help this online educational gap.
I often find myself frustrated with the amount of questions I have and the lack of responses I get from professors when I ask these questions digitally. Some professors do not take the time to respond to emails, which jeopardizes my learning potential.
I feel like I am not learning as much as I could be, and I do not see many active steps being taken to ensure that I can grow as a student during this pandemic.
These problems could be reversed with transparent office hours and prompt responses. I am expected to turn in assignments for your class on time, so I simply ask that my questions for those assignments get answered before I am required to turn it in.
I am trying my best to do everything I can in order to achieve my academic goals, and I cannot do that without the help of my educators
We are all adjusting to this new normal but I, like many other students, am still trying to receive as normal an education as possible. This cannot be done when questions go unanswered and students don't receive the necessary support. So please, from an exhausted student, respond to my emails and let me meet with you, even if it is virtual. As much as you do not want your hard work to go unnoticed, neither do I.