October 26, 1984: Infant receives baboon heart transplant
"Baby Fae," an infant born with hypoplastic left-heart syndrome, successfully underwent an experimental heart transplant using a baboon heart only a few weeks after birth. She lived longer than any other patient that had the same procedure.
The heart condition was often fatal; however, Baby Fae's mother was convinced by Dr. Leonard L. Bailey to try the transplant, and Baby Fae survived the initial procedure, which took place at Loma Linda University Medical Center in Loma Linda, California.
However, she entered a constant struggle to stay alive, as her body continued to actively resist the transplanted organ. Doctors were given no choice but to continuously increase dosage of an immune-suppressive drug until her kidneys sadly failed. She died 20 days after the transplant.
October 27, 1904: New York City subway opens
One of the most profound, innovative public transportation systems was first operated by Mayor George McClellan at 7 p.m., when the subway opened to the general public of New York City.
The New York City subway system has since become the largest American public transportation system, running from City Hall in lower Manhattan to all the way to 145th Street and Broadway in Harlem, with many stops in between. On the opening day, Mayor McClellan, a former engineer, remained at the controls of the subway from City Hall to 103rd Street.
October 28, 1919: Congress enforces Prohibition
Despite former President Woodrow Wilson's veto, Congress passed the Volstead Act for the enforcement of the 18th Amendment of the U.S. Constitution — now known as the Prohibition Amendment — which made alcohol illegal in the U.S.
The Volstead Act was passed only nine months after the 18th Amendment, and a special unit of the Department of Treasury was created. However, the enforcement efforts of this act failed as mass-distribution of alcohol and organized crime continued to flourish despite Prohibition. Prohibition was not repealed until 1933.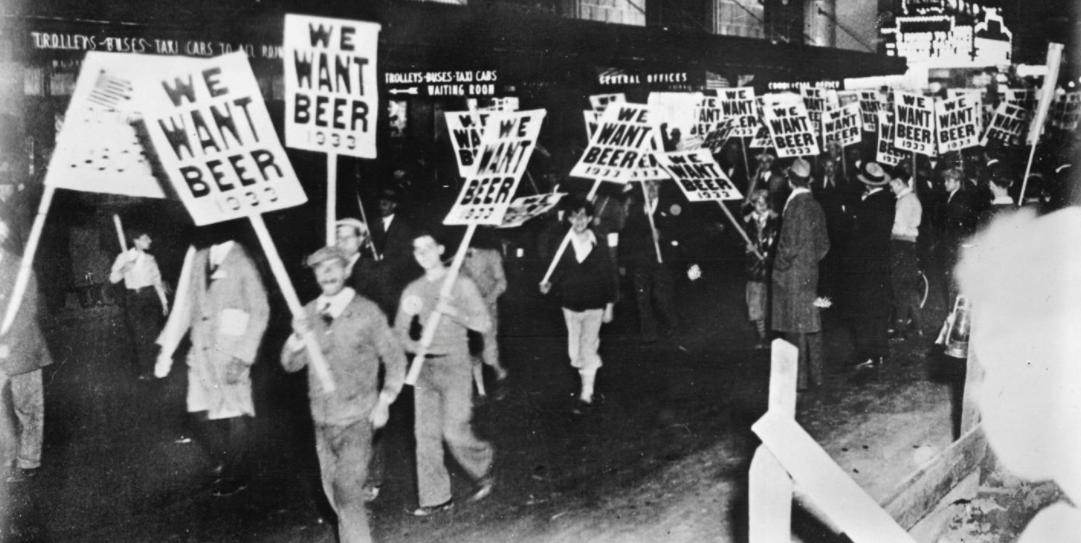 October 29, 1998: John Glenn returns to space
At 77 years old, Sen. John Glenn was the oldest person to travel in space. Almost 40 years after he became the first American to orbit the Earth, he was once again launched into space as a payload specialist on the shuttle Discovery. He served as a subject in NASA's study on health issues in relation to aging.
October 30, 1864: The city of Helena, Montana is founded after miners discover gold
On this day, four miners instantly became rich after finding gold near Helena, Montana. The miners originally passed up the area despite seeing signs of gold and continued north to find larger deposits, but after striking out, they decided to return for "one last chance" of finding gold. They finally found their fortune and appropriately named the new mining district Last Chance Gulch.
The site would eventually become the second-largest placer deposit for gold in Montana, coming up to around $19 million dollars' worth of gold in only 4 years. Soon after, thousands of miners began to flood into the region, where the town of Helena was officially established. The city later became the capital of Montana in 1894.
Special: October 31, first century A.D.: "Halloween" is first celebrated by Celts
The first observance of Halloween dates back to the ancient Celtic festival of Samhain. The celebration would take place on the final day of October since Nov. 1 marked the Celtic new year. Samhain means "End of Summer." During Samhain, the gods could interact with their mortal worshippers; it was festival brimming with danger, fear and supernatural occurrences.