According to a recent national coaches poll, the UCCS Women's Cross Country Team is currently ranked eighth place out of all Division II Women's Cross Country teams in the nation.
Each week, a representative ranks the top six teams (both men and women) in their conference. These twelve teams from each conference are then ranked nationally to create lists of the top cross country teams in the nation.
Several other Colorado schools made the list, including Adams State University in Alamosa, Colorado School of Mines in Golden and Metropolitan State University in Denver.
Vanessa Roybal, a senior majoring in mechanical engineering and a captain in her fifth year on the team, says that even when last year's track season got cancelled due to the COVID-19 pandemic, the girls continued to support each other in their training efforts.
"I strongly believe distance running brings some of the best people together. It takes a unique person to enjoy something so painful, and we are definitely a unique group of individuals who have a ton of fun together," Meg Super said, a molecular biology graduate student in her fifth year running on the UCCS Women's Cross Country team.
Super says that her cross country team has always had a strong bond and deep-rooted values of character and citizenship; this season, these values have become more apparent. The team has been able to overcome the obstacles of competing during a global pandemic because they focus on their love for the sport and for each other.
"Unlike any other year in cross country, this year has not been about times, places, rankings, rivals, records, big-name meets, qualifications, etc. Instead, we have had to give up these more superficial reasons for participating in this crazy sport, stripping them back to reveal the true reasons why we run," Super said.
Over the summer, the girls continued to train and motivate one another, which enabled them to start the fall season off strong.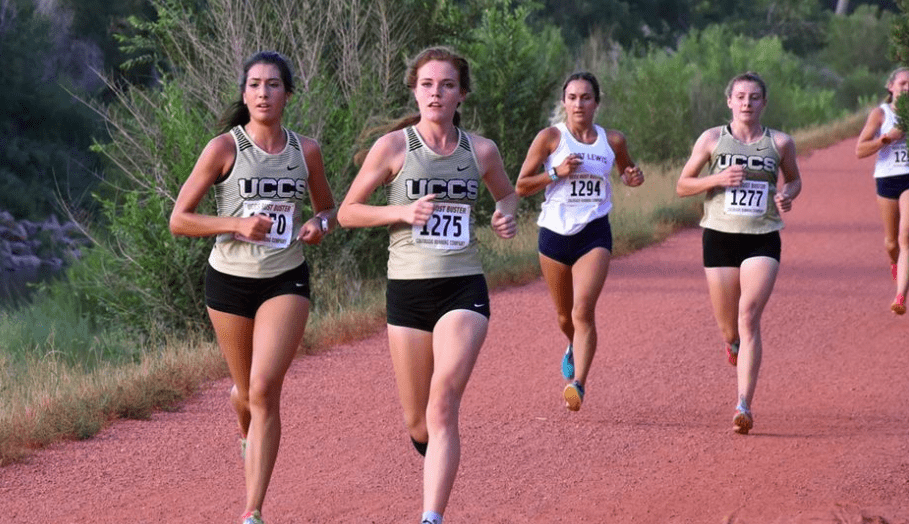 Head Coach of the Women's Cross Country Corey Kubatzky said, "This team, over the last several years, has built up high expectations of athletic and academic achievement. This season is a continuation of that."
Roybal agrees and says the past seasons have really shown what the team is capable of and have "raised the bar."
The team trains every single day, and five or six of these practices occur in a group setting. Their training focuses on a variety of skills necessary to achieve success, including strength training and nutrition. The team competes in races every two to three weeks during the fall season.
Kubatzky adds that there are many strong leaders who have contributed to the team's success by acting as role models, both on and off the race course. These leaders include even the newest members of the team.
Super, Roybal and Kubatzky all agree that the freshmen on the team are a great addition who have already begun to make a positive impact. Six freshmen joined the team for the fall season as well as three transfer students.
According to Kubatzky, they have done a great job so far and will continue the tradition of academic and athletic excellence for the next several years.
UCCS hosted the Rocky Mountain Athletic Conference Cross Country Championships on Oct. 24.
In past years, UCCS has done well at this competition, winning third place in the women's 6K (just over 3.7 miles) in the 2017-2018 championships and fifth place in the women's 6K during the 2018-2019 championships.
This season has been different for the team, but Super says they continue to "find immense appreciation and joy in sharing time, laughter, pain, and support with a genuinely amazing group of people and to practice getting out of our comfort zones by using our bodies to their full potential."