Caitlyn Dieckmann and Allison Speir
September 21, 1937: Tolkien's "The Hobbit" published
J. R. R. Tolkien's "The Hobbit," was published and would go on to be nominated for the Carnegie Medal. The novel was a prequel to the popular series "The Lord of the Rings."
September 22, 1985: Artists perform at "FarmAid"
The annual "FarmAid" took place in Champaign, Illinois to help the nation's farmers. The 12-hour concert had a diverse lineup consisting of popular artists such as the Beach Boys, Johnny Cash, Bon Jovi, Billy Joel, Neil Young and many more.
September 23, 1780: Papers reveal treason of Benedict Arnold
British spy John Andre became one of the most famous prisoners during the War for Independence when he was captured carrying papers that revealed Brigadier General Benedict Arnold's treasonous plans to surrender West Point to the British. Interestingly, many felt great sympathy for Andre as he was sentenced to execution.
September 24, 1789: US Congress passes Judiciary Act of 1789
The Judiciary Act of 1789 was signed into law, establishing the judicial courts of the United States. It outlined the structure and positions of the courts and created the position of Attorney General.
September 25, 1957: U.S.A. Little Rock Nine
In one of the first major academic desegregation actions, the Little Rock Nine entered the all-white Little Rock Central High School, escorted by federal troops after being previously blocked by the Arkansas National Guard. The troops cleared defiant teenagers and protesters with fixed bayonets to make way for the expected arrival of the nine African American students.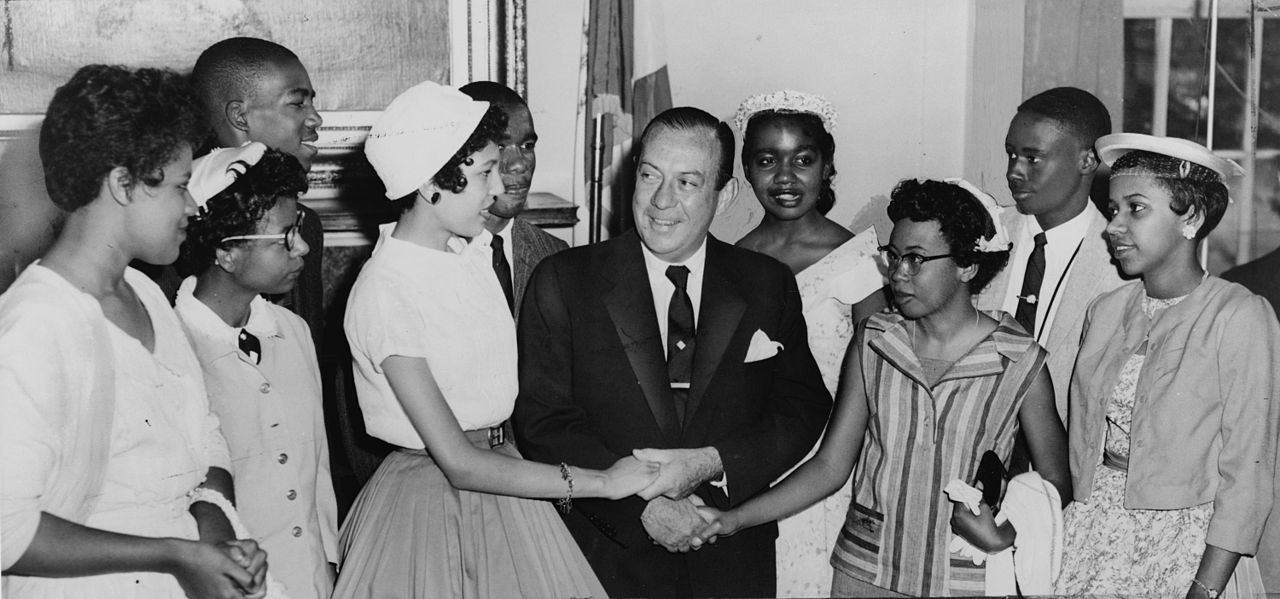 September 26, 1969: The Beatles release "Abbey Road"
The Beatles released their eleventh official album, "Abbey Road," in the U.K. (October 1, 1969 in the U.S.). It included some of their most popular hits: "Come Together," and "Here Comes the Sun." They would only release one more original album, "Let It Be," before their breakup.
September 27, 1940: Tripartite Pact signed
The Tripartite Pact was signed between Germany, Italy and Japan, forming the Axis Powers. The pact consisted of agreements between the three countries to respect each other's endeavors to establish a new European order and a new order in Greater East Asia, and to assist one another in all political, economic and military needs, eventually leading into World War II.