February 25, 2020
On Feb. 20, 2020, President Donald Trump attracted thousands of Coloradans to the Broadmoor World Arena for an election rally. Both supporters and protestors gathered at the arena to express their standpoints.
Police had established a secure perimeter around the arena along with Venetucci Boulevard to prevent any outbreaks of violence. Shouts from each side overrode the sounds of traffic with derogatory slurs like "terrorists" and "freeloaders" as commuters made their way past.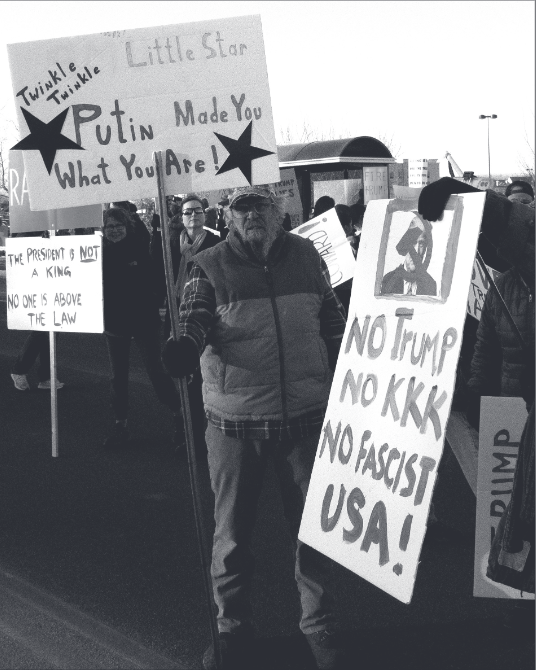 Both supporters of President Trump and anti-Trump protesters crowded Venetucci Boulevard next to the World Arena. Each side ensured their voices were heard; however, the verbal jabs coming from the crowd only served to instigate more aggression. This aggression spread throughout protesters and supporters alike and was something CSPD had to contend with throughout the evening.
CSPD was able to deescalate the situation, and the protest continued with no serious injuries. The impact it had on traffic flow in the area was drastic. Vehicles had been stopped for miles along Venetucci Boulevard next to the World Arena while CSPD officers made efforts to direct the flow of traffic. Ss vehicles passed, protesters attempted to stop certain vehicles that were labeled as "pro-Trump" or "disruptive" to the protest itself.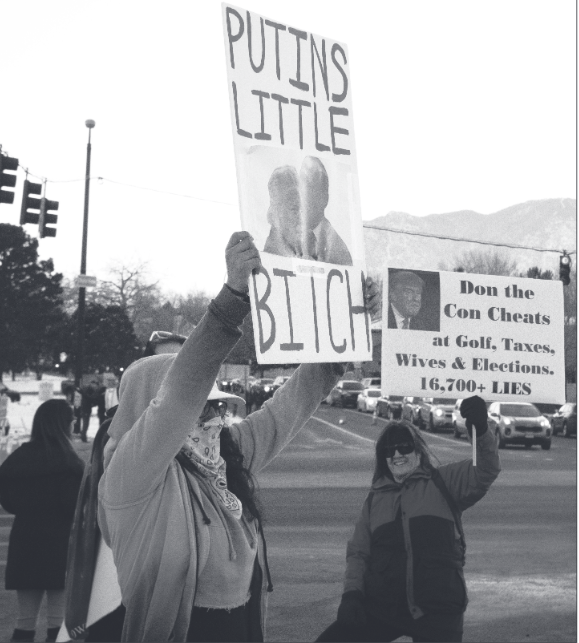 These actions led to more conflicts within the crowd as some protesters and supporters became increasingly confrontational. Several warnings were issued from CSPD to deescalate the situation and clear the street, but individuals failed to adhere to those warnings. Several arrests were made that evening, which led to a period of anger aimed at the police and Trump supporters who were also supporting the actions taken by CSPD. The protest finally died down after the arrests were made and President Trump's speech had ended.