Love is still in the air, despite the masks that cover our faces when we breathe. Two UCCS couples recount their first time meeting and what their favorite Valentine's Day was like.
Love at Second Sight
When junior film studies and communications major Asjia McGill walked in 10 minutes late to her first Resident Assistant (RA) training, eyes followed her immediately.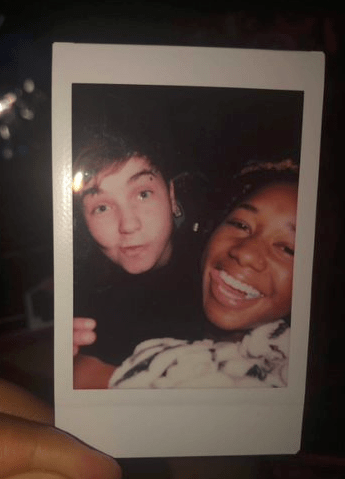 "Everyone was looking at her," recalled now-girlfriend, Leah Walters, a junior education major. This was not Walters' first time seeing McGill; just a year prior, the two met at a GPA ceremony.
At this first meeting, McGill recalls she was quite nervous around Walters. "I thought she was beautiful, and funny." McGill said. "I thought she was too cool to talk to me."
But when the two met again during the RA training, they began to take a liking to each other, hanging out between meetings.
"Her laugh was cute," Walters said. "And I wanted to talk to her all the time just to get her to giggle."
And Walters wasn't the only one catching feeling. McGill quickly realized that she too was interested in Walters.
"I didn't know I was bisexual until I met Leah." McGill said. "I was nervous at first because I was like, 'Oh no I'm not supposed to like girls!' But really it actually made sense considering many moments I had while growing up that led to now."
This realization of feelings took place when the two were talking about their love for Disney films one night by the swings in Alpine Village.
As far as what Valentine's Day looks for this couple, the two shared that due to a busy workload, they don't have much planned for the day. However, they recalled their first Valentine's Day to be full of surprises.
"She surprised me after class with flowers and a stuffed dinosaur," McGill said.
McGill said that she turned Walters' dorm room into a Valentine's Day frenzy.
"I threw fake flowers everywhere and fake candles on her bed." McGill said. "I got her a galaxy rose and waited for her to get home."
A Mutual Set-Up
Senior nursing major Xavier Cox came up in conversation after Nadia Owens, a senior biomedical major, asked her friend if he knew anyone she might be interested in. Her friend set her up with Cox, who would become Owens' current boyfriend of 5 years.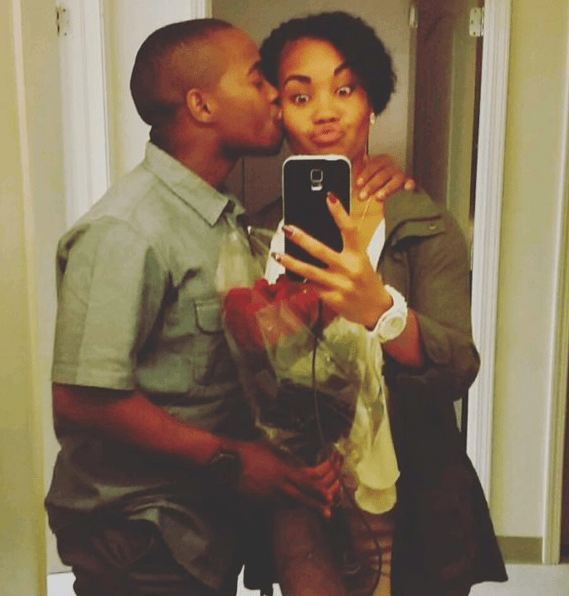 Owens followed Cox on Instagram, but she didn't get a response back for some time. At this point, Owens brushed it off until a month later when Cox found her on Facebook and added her as a friend.
When she finally heard back from Cox, they planned to spend Halloween together.
"We made plans to meet at a Fright Fest at Elitches," Owens said.
Owens described the night as being filled with butterflies in her stomach. "I was so nervous I barely talked to him," she said. But their night ended well with a surprise kiss.
Owens recalled, "I remember our date ending, and I was walking away to get into my friend's car. I was upset, because he didn't kiss me, but I heard him shout my name in the background."
When Owens made her way over to Cox, he gave her a hug and a kiss goodnight. The next month, they officially started dating.
Owens loves how patient Cox is and describes him as being quite the opposite of her.
"I can be impatient," Owens said. "But he is very calm and reserved. He is easygoing with a big heart."
Every year, the couple spends their Valentine's Day at their favorite pizza restaurant: El Vivino. As far as similarities, they share a love for science, health and fitness.
Owens recently competed in a training competition in which she took a high ranking. Right by her side was Cox. The pair are always pushing each other to be the best they can be.
"I appreciate him," Owens said. "He's always so supportive."