Approaching the end of the semester, the University of Colorado at Colorado Springs (UCCS) is witnessing a decline in enrollment numbers for Spring 2021.
On Nov. 8, Chancellor Venkat Reddy and campus leaders addressed the campus at the eighth virtual Town Hall of the year.
During the virtual town hall event, enrollment for the Spring 2021 semester was described as "sobering" by Reddy.
"We are currently down 21 percent from our spring enrollment this time last year," Reddy stated. "We believe that some students are contemplating if they should take a gap semester and returning full-time in the fall."
Reddy urged students considering a gap semester to try and stay on track for graduation.
"If you need help, or just want to explore your options, please don't hesitate to reach out to our faculty and staff who are committed to your success," Reddy said. "We hope to see you back in the spring semester."
Reddy also addressed plans surrounding the rest of the fall semester, as well as going into the spring semester. The Chancellor reiterated plans of moving almost all classes to remote platforms, while keeping the campus open for research and residential opportunities.
This drop in enrollment numbers is not a huge surprise to the university. As numbers of COVID-19 cases, as well as hospitalizations, continue to grow in the state of Colorado, many college students are considering which option will be safest for them and their loved ones.
With the United States in its ninth month battling the novel coronavirus, most educational institutions have seen some change in overall enrollment.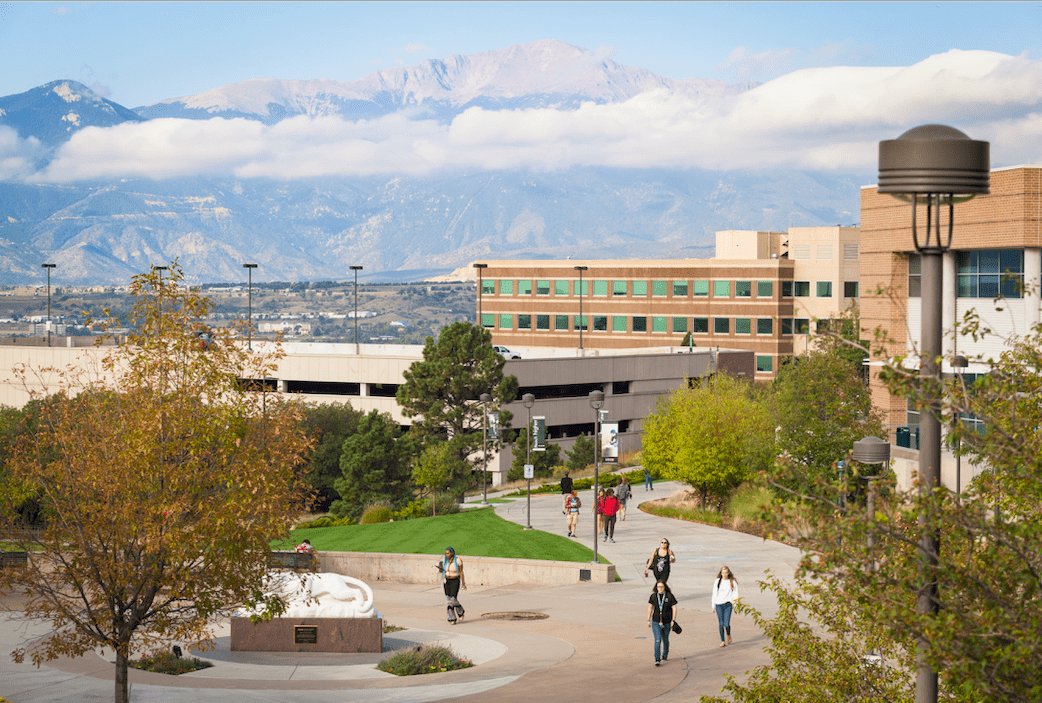 However, public institutions are not expected to release current enrollment numbers, and numbers in the Integrated Postsecondary Education Data System (IPEDS) from 2020 will not be made available for possibly another two years.
According to the National Student Clearing House, undergraduate enrollment is projected to be down by 2.5 percent. Compared to previous predictions, with some calling for as large as a 15 percent decrease, higher education in the U.S. has not been as badly impacted as expected.
Community colleges seem to experience larger drops in enrollment. This is shown by comparison of total fall enrollment between UCCS and Pikes Peak Community College (PPCC).
At the start of the fall semester, Jared Verner, director of university communications and media relations, expressed relief in response to the 9.2 percent decline in enrollment at UCCS compared to last year. PPCC experienced a 9 percent decrease compared to its student body size from Fall 2019.
Total fall enrollment at UCCS reached 11,747 students, according to Verner. Enrollment increased in the graduate credit hour arena of UCCS, officials reporting a 4.8 percent increase. The current total of 1,980 graduate students has not changed significantly since last fall.
With high schools closing statewide in March of this year, officials from UCCS were not able to recruit graduating students in person. This prompted virtual recruitment through town hall-style events. Toward the end of the Fall 2020 semester, these virtual events are still being held almost weekly.
Reddy ended the virtual town hall event by echoing a sentiment that many campus officials are focusing on.
"Please remember to extend compassion to yourself and others. Safeguard your mental and physical health," said the Chancellor. "They are your most important resources."
"Please check on those in your circle — especially the ones who seem strong and unshakeable. We are all facing challenges that may be invisible, and we all need a shoulder to lean on sometimes."
UCCS is currently expecting to return to campus for the Spring 2021 semester.