Over winter break, COVID-19 cases reached an all-time high — 806,801 cases in the U.S. and 16,223 cases in Colorado on Jan. 14, and 1,832 cases in El Paso County on Jan. 15 — due to the spread of the omicron variant.
Given the latest surge, the spring semester began in person with additional precautions. These include booster attestation and stronger mask recommendations, as outlined in emails sent to the campus community by Chancellor Venkat Reddy.
Assistant Vice Chancellor for Health and Wellness Stephanie Hanenberg and Director of Health Services Billie Baptiste provided further information on how students, faculty and staff should approach the semester.
On the level of risk brought by the new variant, Hanenberg and Baptiste wrote via email, "Omicron is much more contagious which accelerates how quickly it is spread in the community. It also has shown to have more mild symptoms than the previous strains affecting the upper respiratory tract (sinuses, throat) versus the lower respiratory tract (the lungs) causing milder symptoms than previous variants."
According to an email from Reddy on Jan. 14, a new attestation form will be sent via email and will ask about COVID-19 booster status and dates of booster and most recent vaccination. UCCS requires that all students, faculty and staff receive the vaccine and booster, except those seeking medical or non-medical exemption through the attestation form.
     "Proof of vaccination/exemption is required for living in the Residence Halls and for our NCAA athletes, otherwise, commuter students are able to attest to their vaccine status without having to show proof of vaccination," Hanenberg and Baptiste said.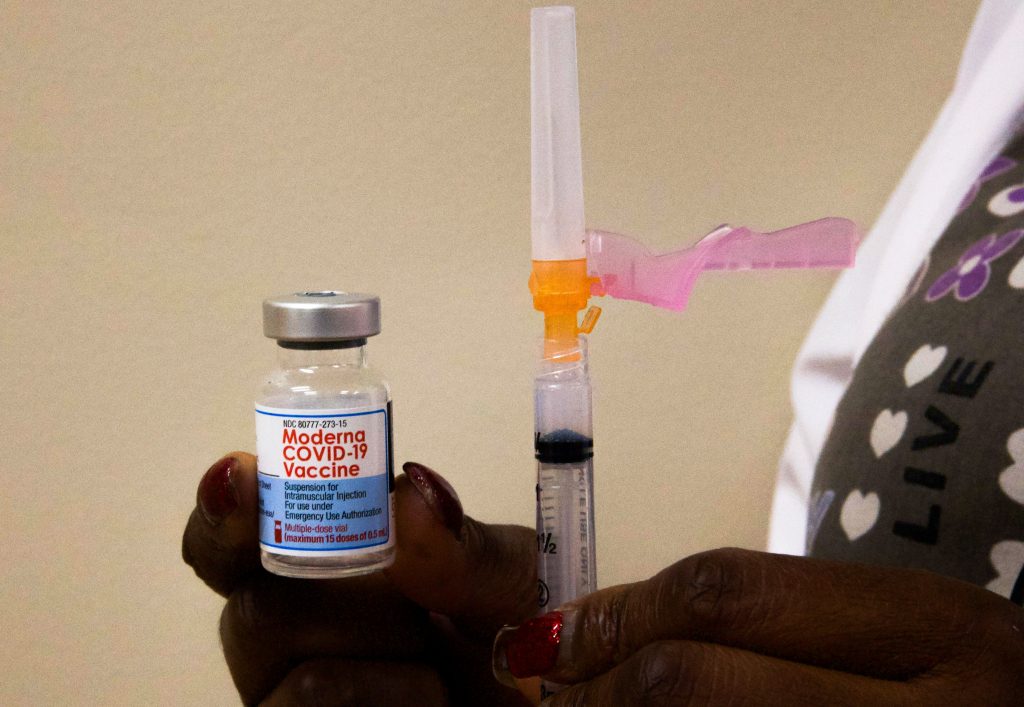 Students, faculty and staff remain required to wear face coverings indoors. However, the administration recommends upgrading from cloth masks to blue medical procedure masks or N95 respirators in accordance with CDC guidelines. Medical masks should be adjusted to fit tightly to the face and can be worn underneath cloth masks for additional protection. 
On Jan. 14, Reddy also announced plans to offer N95 respirators to the UCCS community. Those interested can request an N95 respirator through the following survey.
"Since [omicron] is more contagious, the CDC recommends that you wear the most protective mask you can, meaning a mask that fits well and that you will wear consistently," Hanenberg and Baptiste said.
Other recommendations to protect against omicron include staying home when sick, maintaining six feet of social distancing and washing hands frequently, according to Hanenberg and Baptiste.
"Also, get vaccinated and have a booster 5 months following the second dose of Moderna or Pfizer, or 2 months after the Johnson & Johnson vaccine. The COVID-19 vaccine is effective in preventing severe disease and death from the virus that causes COVID-19, including all known variants," Hanenberg and Baptiste said.
Reddy indicated that the administration would review the decision to remain in person on Feb. 1.
Hanenberg and Baptiste said, "We will continue to monitor this from a holistic lens and review county data and hospitalizations. We know that the majority of our positive cases are acquired in the community and not on campus, but should that begin to shift and we have a concern about spread on campus, we will re-evaluate a different approach to managing this.
"We want to continue to provide the in person experience as much as possible which requires all members of our community doing the right thing. Please refrain from coming to campus if you are experiencing any COVID symptoms until you can be tested and minimize contact with others as we get through this recent surge in COVID cases."
UCCS will continue to offer vaccination clinics, including boosters, this semester and will send information for dates, times and registration via email. Students can find other options for vaccination through El Paso County Public Health.
The Wellness Center offers COVID-19 testing following a $20 telehealth appointment, which can be scheduled by calling 719-255-4444. El Paso County Public Health also lists testing sites in the community.