Sept. 9, 2020
The Black Lives Matter (BLM) movement, founded July 13, 2013, has recently begun to receive a significant increase in coverage, participation and support. Many students at UCCS are involved in the BLM movement.
It is my belief that COVID-19, the 2020 election and the murders of unarmed Black men and women by law enforcement have all contributed to the significant attention recently brought to the BLM movement, even though racism has been an issue in the U.S. long before the movement was founded.
The deaths of George Floyd, Breonna Taylor, Atatiana Jefferson, Aura Rosser, Stephen Clark and more at the hands of law enforcement have brought awareness to current social injustice. Furthermore, as coronavirus has granted people more free time, it is harder for people to ignore large issues, such as racial injustice, as there are less distractions for them to turn their attention to.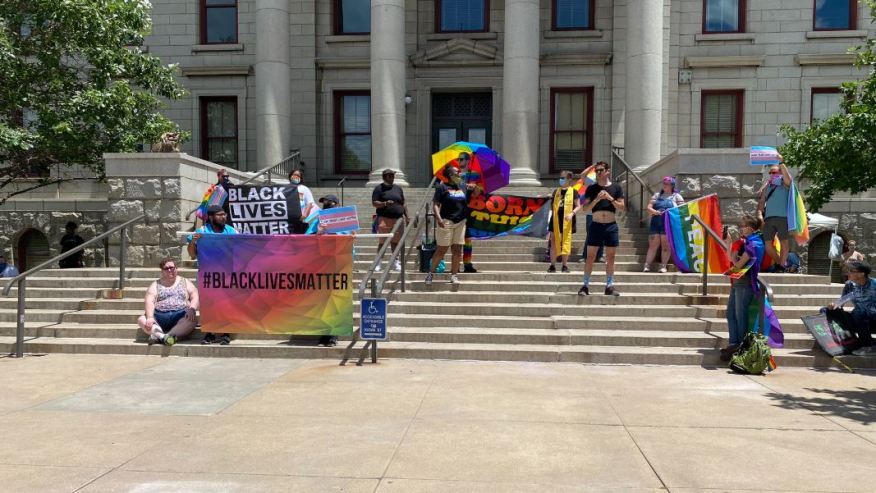 Erin Wilson, a freshman majoring in psychology, says she has supported the BLM movement since its inception, but like many others, became more involved after the death of George Floyd, an unarmed Black man killed by police officers in Minneapolis in May. She attended nonviolent protests in front of City Hall in downtown Colorado Springs and had people close to her call her "stupid" because "racism happens against everybody: blacks, whites, indigenous."
Wilson also posts factual and statistical information on her Instagram stories, bringing awareness to social injustices. She said: "My story views have gone down tremendously." She added that before these posts, she averaged 100 views on her stories, and now she averages about 15 views.
Looking solely at statistics, systematic racism undoubtedly exists in the U.S. According to USA Today, Black women die at a rate three times higher than white women during childbirth and Black men are almost three times more likely to die from police than white men. The poverty rate for Black people is also over double that of white people.
The upcoming election is also bringing race issues to the forefront. With the possibility of a change in presidency, those standing with BLM and those standing against it are even more divided, as each group pushes a political agenda. Rather than seeing racial inequality as a human issue in the U.S., it has become a political issue.
Many people refuse to take politics out of this issue when they should be focusing on the facts: systematic racism exists in America, and it needs to be confronted. I challenge students at UCCS to inform themselves about the facts and to have those hard conversations with those around them about topics like these. Bringing awareness is the first step to change, and racial injustice is a human problem that needs to be addressed and that needs to change.