3 September 2019
The American public became aware of the detention centers along the US-Mexico border last spring. After witnessing reports of the conditions that child detainees were experiencing, three UCCS students collaborated to create a charity organization to help those affected.
     Soul4Soul, started in July by Jony Gachuzo, Anna Raney and Emma Leary, placed donation boxes on campus to collect backpacks, food, water, clothing and toys during the summer semester.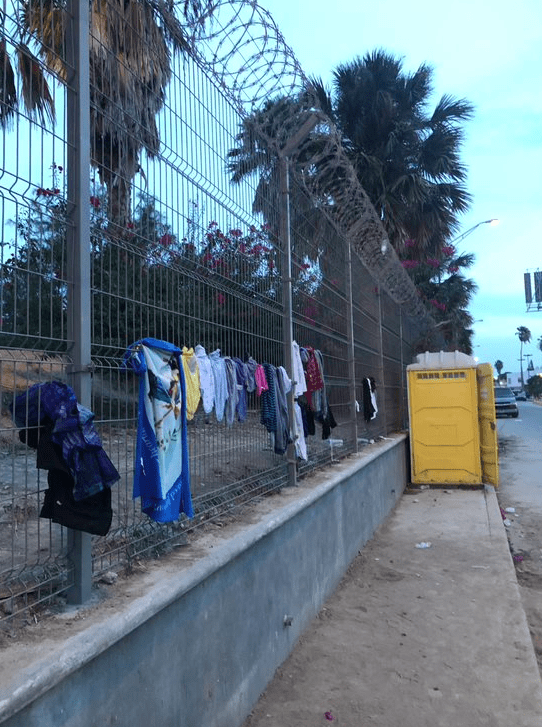 In July, US representative Alexandria Ocasio-Cortez called the detention centers "concentration camps." Cases of people within the detention centers being deprived of basic needs, such as food, water and medicine have been reported.
"We're going to take our supplies, the water, the clothes and all that, and we're also planning a meal for 250 people in Mexico." said Leary before embarking on a journey to the border between Matamoros, Mexico and Brownsville, Texas.
Soul4Soul returned to campus on Aug. 26.
"When I talked to both asylum seekers and the volunteers, what I gathered is that the system is set up for failure," said Leary via email after returning from her trip. "Once a family or individual is granted a court case to try to gain asylum, they will have two days to get to the court. However, the bus ride will take four days."
Leary said that those with court dates will be given a tracking device and tasked with charging the device without being provided with the means to do so.
"The street was lined with tents and blankets," said Leary. "It was dirty, but the people living there were trying their best to stay clean."
According to Leary, they served food on cement barriers that were already in place, and they would distribute food to people standing in lines waiting for a chance to speak to one of the few lawyers.
"The health of people is at risk. There was no running water and two overflowing Porta Potties," said Leary, adding that yeast infections are common, especially in children and attributed it to the poor hygiene solutions for asylum seekers.
"This is due to the lack of running water. No place to clean children or let them go to the bathroom, lack of diapers and the filth allows for bacterial growth," said Leary.
The asylum seekers that Leary was able to speak to were from Honduras, El Salvador, Guatemala, Nigaragua, Columbia, Venezuela and a few other places.
"These people were very beat down and tired but still very gracious," said Leary. "In general, they treated each other kindly and respectfully." According to Leary, all the children played together and described her and her partner playing soccer with boys who wanted to impress them.
"Many of these little kids, however, were barefoot and were wearing clothes that did not fit," said Leary, who also said that many children simply lacked a full set of clothes.
Leary said that what she saw in person is different from what she has seen on the news, where asylum seekers are portrayed as villains.
"What they're running from is serious," said Leary. "American citizens should know that these people are human beings, too. They have needs and they are being treated like animals."
According to Leary, the items that they are focused on for donation gathering will be backpacks, diapers, wipes and medicine for yeast infections, cough and fever. They also need vitamins and supplies to survive the weather and toiletries.
Soul4Soul will make donation boxes available again near the end of the fall semester and will transport more supplies to the border.
Soul4Soul can be reached on Facebook at soul4sou.ngo or by email at [email protected].