Chancellor Venkat Reddy provided updates relating to COVID-19 vaccines, testing and plans for the upcoming fall semester during UCCS' Feb. 25 Virtual Town Hall, in addition to a campus focus on mental health, wellness and resilience.
Reddy announced that the Gallogly Recreation and Wellness Center has been approved as a closed point of dispensing site, starting when vaccines become available to the campus population. Students, faculty and staff may choose to receive vaccines on campus.
     Reddy did not share when vaccines will become available on campus.  
"In addition, we are now offering drive-up COVID-19 testing appointments at the Lane Center for faculty and staff who are not showing symptoms," Reddy said. "If you are showing symptoms, please work with your health care provider."
Since UCCS has expanded its COVID-19 testing capacity, the university will also begin conducting tests on a random sample of students living on campus each week.
"This is all in line with our efforts to make the return to in-person learning as safe as possible," Reddy said.
Reddy is optimistic that better days are ahead concerning the campus moving forward through the pandemic. "We expect social distancing requirements to be more relaxed or even eliminated by the time the fall semester begins," he said.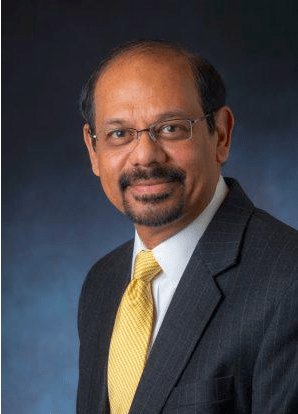 The expectation is that the number of cases in El Paso County will continue to decline as vaccine supplies increase, providing UCCS with more flexibility in planning for Fall 2021.
"We anticipate many more classes to be offered in person, compared to last fall. And we should also see an increase in other activities on the campus," Reddy said.
UCCS will receive nearly 4 million dollars in emergency federal aid from the Coronavirus Response and Relief Supplemental Appropriations Act. The funding will be used to assist students who have been affected by the COVID-19 pandemic.
According to Reddy, UCCS expects to receive more federal funds and is working to ensure that happens. The Office of Financial Aid will send an email to students who have a valid 2020-2021 FAFSA on file.
Most of the town hall was spent focusing on mental health, wellness and resilience strategies through a presentation from Chip Benight, director of the Lyda Hill Institute for Human Resilience.
Benight presented work from the Hill Institute that looked at the COVID-19 pandemic's impact on the Colorado Springs community. According to Benight, the pandemic has caused post-traumatic stress, depression, loneliness, burnout and more. He then provided steps on what members of campus can do to strengthen their resilience when dealing with stress.
According to Benight, people are in a battle with the pandemic, and one way to fight it is to realize that it is a battle.
"It's important to step back, and go, 'I've got to have a plan to manage this. I can't just keep reacting to things,'" Benight said. "The most important thing we can do is create a self-care plan."
Benight highlighted several ideas about what people can do to commit to self-care, and what that means. This included ideas on how to sleep better, relax more comfortably, connect socially and unplug from technology.
Benight also explained that people do not need to try and do everything by themselves; it is okay to ask for help. "So, reaching out, and getting support or just getting advice can be quite helpful," Benight said.
To watch the full Virtual Town Hall, click here.