After 20 years, the war in Afghanistan was scheduled to end when President Biden initiated the withdrawal of all U.S. forces by Sept. 11. Two generations of service members were left to deal with the repercussions of two decades of war, including many in UCCS' student and faculty population.
President Biden announced on April 14 that he would remove all U.S. troops from Afghanistan by the 20th anniversary of the attacks that initially brought the U.S. into the country. Following this announcement, Taliban forces quickly began to seize territory across Afghanistan.
Bloomberg reported an estimated 1,500 U.S. civilians, and 3,000 service members were still waiting for evacuation before the Aug. 31 deadline placed by President Biden.
The reestablishment of Taliban control in Afghanistan is a deeply personal event for many students, with one in five UCCS students being military-affiliated, as well as having active-duty service members and dependents among the student population.
Veteran and Military Affairs staff — including Director Lisa Buckman, Iraq veteran Mike Hamilton and Afghan veteran Derrell Stinson — spoke on feelings veterans might be experiencing, the importance of being informed about the ongoing situation, as well as considerations when speaking to veterans.
     Buckman explained, "What's happening is our service members are having significant emotional responses to what's going on because they've served there, because they've lost friends there. We have Gold Star families who have lost children, who have lost a mom or dad or a sibling in Afghanistan."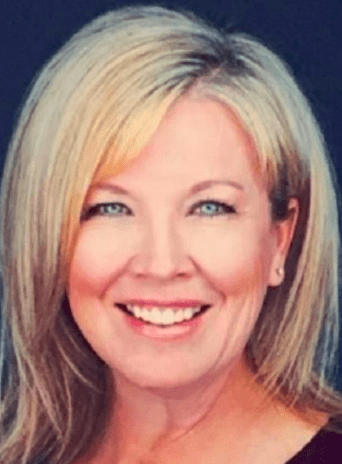 Buckman continued, "Seeing it unravel so quickly, I could name all kinds of emotions, they're frustrated, they're angry, they're sad. I think, in general, we can say that veterans on this campus are going to feel that way, and we hope that they don't feel like their service was for nothing because there are Afghans that have been able to live somewhat free for the last 20 years because of our presence."
     Hamilton, the Veteran and Military Affairs student engagement and programs coordinator, said, "If nothing else, we want to create an environment here where no matter how they're feeling, up, down, left, right, like you have friends here you have a place to be here, you have a safe space to be here."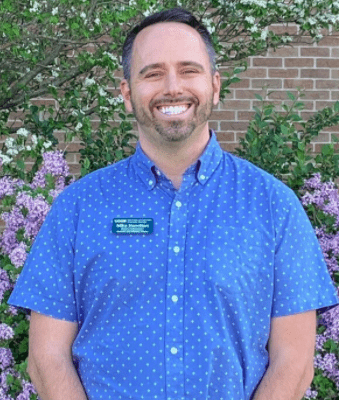 In general, the topic of Afghanistan can be a sensitive subject depending on the service member's experience there, but if there is an attitude of empathy going into the conversation, it can be a positive experience for both parties.
Stinson was a logistics officer deployed to Afghanistan who now works as the student success coordinator at the Veteran and Military Affairs office.
     "I think people will have an awareness of what is happening and what has happened for the last twenty years where it'll give them a better understanding of conversation word choice. Maybe what to ask, or why not to ask certain questions and have certain conversations, for both students and professors," Stinson said.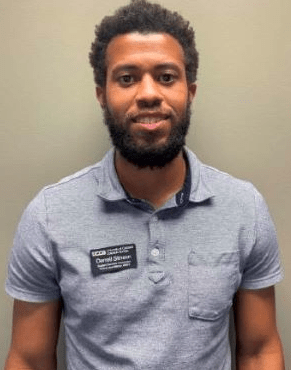 According to NPR's timeline of Afghanistan's 40 years of crisis, Afghanistan has been in a constant state of war since the Soviet army invaded in 1979 and continued with the Taliban's successive rule starting in 1992.
The U.S.-led invasion, in response to the Sept. 11 attacks, began on Oct. 7, 2001. Through cooperative work with Afghanistan allies, on Nov. 13, 2001, Kabul, the capital of Afghanistan, was retaken, forcing the Taliban to flee to its strongholds in the south.
Over the following 20 years, the U.S. switched its goal from major combat operations to a period of stabilization and reconstruction for Afghanistan, according to the Council on Foreign Relations' timeline on Afghanistan.
As a part of this reconstruction, the U.S. set up a democratic president and parliament, with the goal of providing the people of Afghanistan relative stability. During this time, U.S. forces continued combat operations and established an Afghan army that would take the reins of security operations.
Since the recent reestablishment of Taliban control, this government and military infrastructure has collapsed.
On Aug. 26, a series of Islamic State-Khorasan attacks at Kabul's Hamid Karzai International Airport led to the deaths of 13 U.S. service members and 90 Afghan civilians. This brought the total number of service members killed in Afghanistan to 2,448, according to the Department of Defense.
Reuters reported on Aug. 28 that a coalition of 23 countries had evacuated upward of 111,000 people from the Kabul airport. Thousands of Afghan civilians that assisted NATO forces are still attempting to evacuate. However, the Taliban — currently in charge of the airport's outer security — stated on Aug. 24 that they would no longer allow Afghan civilians to evacuate.
     An upcoming Scribe article will provide a more in-depth look at resources available for people affected by these events. Anyone struggling should visit the Wellness Center on campus.