November 14, 2017
Bryanna Winner
    The women's volleyball team is working toward the RMAC Quarterfinals after a successful season so far.
    "The season has been pretty good," said head volleyball coach Chrissy Elder.
    "The team is fairly young; only a third of the team are upperclassmen. They work hard every day to get better, so I can't ask for all that much more."
    The team is focusing on their strategy for future games, including the upcoming RMAC Tournament, which spans three days: the quarterfinals on Nov. 14, the semifinals on Nov. 17 and the championship on Nov. 18.
    According to senior libero Natasha Habert, the team's goal is to get to finals.
    "Our goal this year is to get to finals and win because we've never done that," said Habert.
    As of Nov. 7, the team is ranked No. 6 in the RMAC with an overall record of 13-11.
    "The RMAC is one of the toughest conferences in the country. I'm not super happy with No. 6 but in the RMAC, that is still pretty good," said Elder. "There are some really great teams above us and some good teams that are below us."
    One of their losses was against Black Hills State on Oct. 27, the third conference game in a four-game road trip spanning Oct. 20-28.
    "It's actually going really well this year. We've only lost once conference game that we shouldn't have against Black Hills State," said Habert. "It'll be four games for the top eight teams in the conference, and if you keep winning, you'll get to the finals."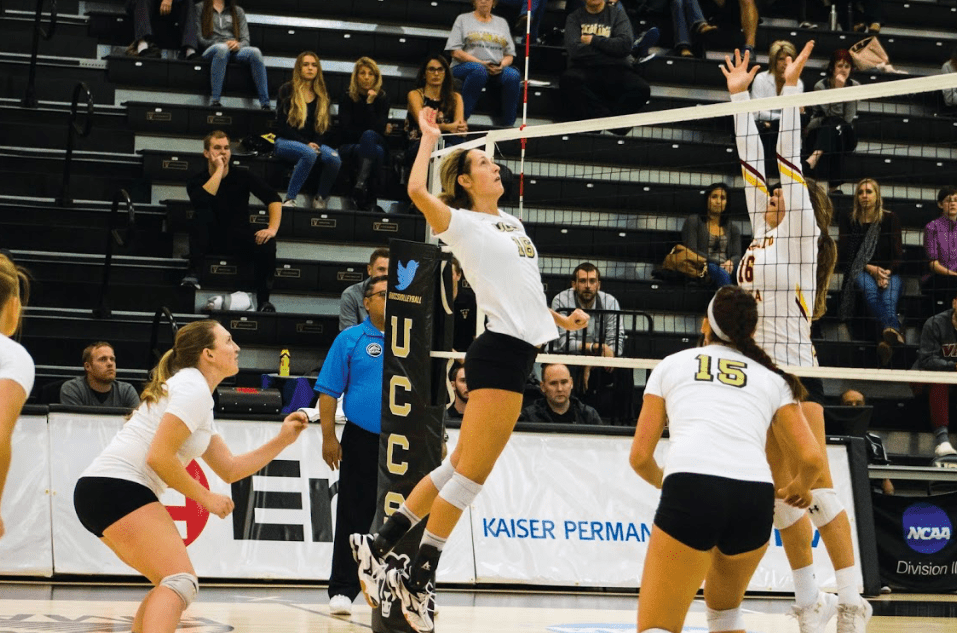 In the semifinals during the 2016-17 season, the team lost three sets to one against Colorado Mines. They ended the season with an overall record of 18-10. This year, Elder said that the team has a leg up on the competition in the race to the finals.
    "Our ball control has always been the key. We do that better than anyone else in the conference," she said. "We are No. 1 in serve receive and reception. Our ball control will always be goal in what helps us beat other teams."
    The team is also looking to add new strategies to their practices, according to Habert.
    "We are changing up in practice and adding some new rules. We are trying to finish out our games stronger. We are usually letting up at the end, so we are making that our focus," she said.
    The team will be play against MSU Denver on Nov. 14 in Denver. For more information on the women's volleyball team, visit gomountainlions.com.