Have you ever peered into an antique store and wondered what treasures could be inside? For many, thrifting is a fun hobby because much like garage sales or estate sales, antique shops often hold hidden treasures.
Willowstone Marketplace is an indoor antique marketplace filled with home décor, jewelry, clothing, handmade items, antiques and much more. Hundreds of sellers are featured within their 75,000 square foot showroom. Many of their booths are run by entrepreneurs advertising their small businesses while others showcase valuable jewelry and art for sale.
Because it is an indoor marketplace, Willowstone is a great choice for browsing any time of the year. Some items for sale include handmade jewelry and paintings, as well as many antique finds like vintage cameras and comic books.
Supporting small businesses in Colorado Springs is a great way to support the city. With its proximity to UCCS, Willowstone, located on Garden of the Gods Road, is a valuable thrifting destination.
Many small business owners are featured at Willowstone when they rent one of the many booths to display their goods. These rented spaces are decorated by sellers and are open to viewing at any time during business hours.
Booths like Creative Splendor offer upscaled furniture for a low price and honor military service with a discount. Other booths like Thinklings Booknook have new and used books for sale to support single mothers.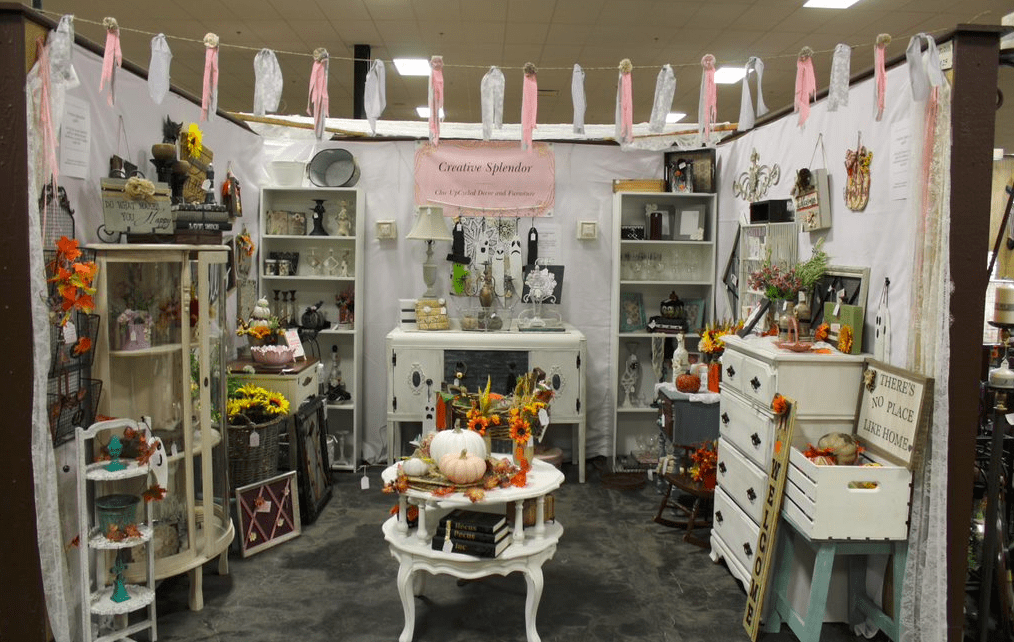 License plates, graphic art, glass figurines and handmade horseshoe clothing hooks are just a few of the vast array of items for sale. Some sellers offer Pokémon cards and tabletop game cards. Others have vintage comic books and neon lights for sale.
Many booth owners treat their rented space as a small storefront, decorating the entrance with eye-catching items like vibrant paintings or warm lamps to create a nice ambience.
One bookseller has numerous book pages lining the booth's back wall to create a cozy atmosphere. Another seller displays vintage Tesla lamps in their space, creating a warm, autumn-like glow.
The feeling of fall is in the air with many sellers featuring pumpkins, orange flowers and warm colors within their booths. Some sellers are even offering a fall discount on their products with items up to 50 percent off the original price.
As customers browse the showroom and the booths, they are encouraged to accumulate items that they are interested in. At the end of their thrifting trip, they bring all the items to a front desk and the clerk will forward the proceeds to the respective sellers.
Thrifting is an easy way to save money and support others. With a wide variety of styles for all ages and interests, Willowstone's many booths offer great gift opportunities for upcoming holidays and birthdays.
As Colorado's premiere indoor marketplace, Willowstone Marketplace is located at 2150 West Garden of the Gods Road. They are open 10 a.m.-6 p.m. Wednesday through Sunday.