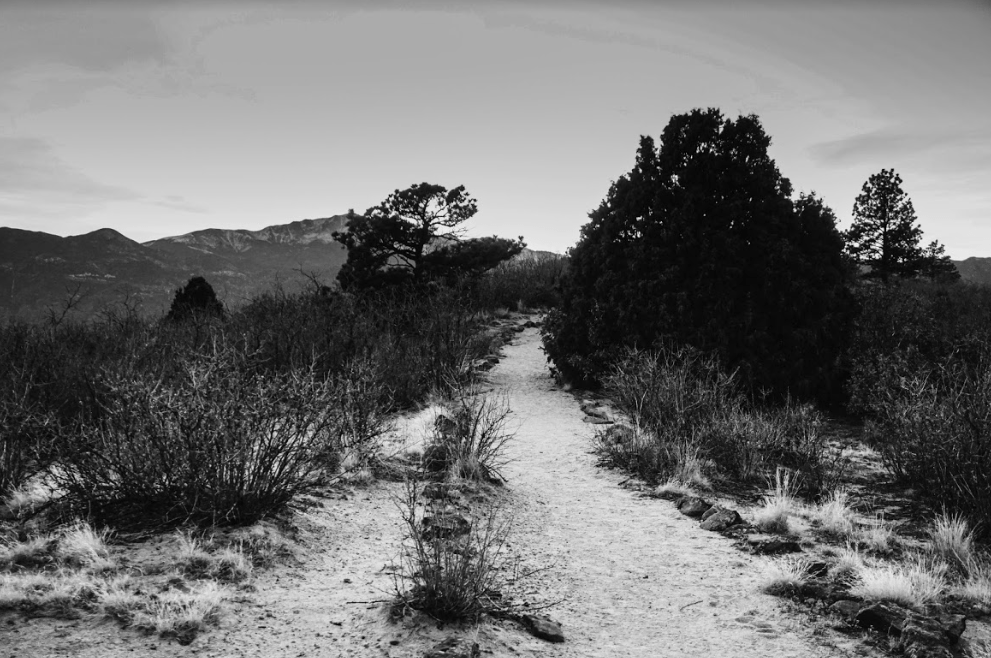 October 10, 2017
Joy Webb
     At UCCS, our backyard is the perfect place to hike and explore. Unlike some colleges or universities, UCCS has trails and hiking destinations located right on campus.
     A total of 7.8 miles worth of documented trails on or near UCCS are available year-round for students to hike, according to Skylar Rorabaugh, director of Campus Recreation. Trails range in difficulty from beginner to an advanced trail near Pulpit Rock, located on North Nevada Avenue.
     "Our trails system is designed for dawn-to-dusk activity and is key to the UCCS student experience, a unique asset for student recruitment and a means for physically engaging students, faculty and staff," said Rorabaugh.
     A couple trails at UCCS are popular among students. The Bluffs, located directly behind campus, is the most well-known trail.
     Tava Trail, located between Alpine Valley and Summit Village, is also a popular spot, according to Rorabaugh. Signs with explanations of local flora and fauna, geology and historical information, alongside captivating views, are what makes the trail worthwhile.
     From July 5 to the end of September, Tava Trail saw 17,000 hikers travel along its path. To track usage, Rorabaugh said that Campus Recreation will install trail counters to obtain a better sense of how many hikers travel along the trails' paths a day.
     "Our trails system peak usage occurs between the hours of 11 a.m. and 3 p.m.  Students, campus community and the general community are out and about throughout our trails system daily," he said. 
     Avi Petrucci, freshmen geology major, enjoys getting outside in order to get her daily workout.
     "I love exercising outdoors, especially on The Bluffs since they are so close to campus," said Petrucci.
     The Student Outdoor Learning Experience offers weekly trail days on Tuesdays at 3 p.m. for students to volunteer in assisting with trail maintenance, said Rorabaugh.
     "Maintenance to our trails system is a function that is regularly scheduled and occurring throughout the year in order to maintain our trails in a safe and usable condition," he said.
"Students can earn volunteer hours participating in these trail days for their classwork or club associations that may require volunteerism."
     UCCS ensures that all of its trail systems are accessible and safe for students.
     The most recent renovation occurred over this past summer, and involved an "addition of interpretive trail signage, crusher fines, drainage mitigation, risers, an elevated decking structure, and a pilot program for preservation/conservation practices regarding social trails," said Rorabough.
     For more information about UCCS trails and where they are located visit uccs.edu/Documents/campusrec/Trails/Existing%20Trails%20_%209.4.2014%20.pdf