In an effort to reduce the flow of traffic on Austin Bluffs Parkway and Nevada, a new roadway, named Clyde's Way, opened on April 2.
     Clyde's Way, consisting of segments from the Former Spine Road and Stanton Road, will act as another outlet and inlet for the main UCCS campus, in addition to the two entrances and exits already on campus.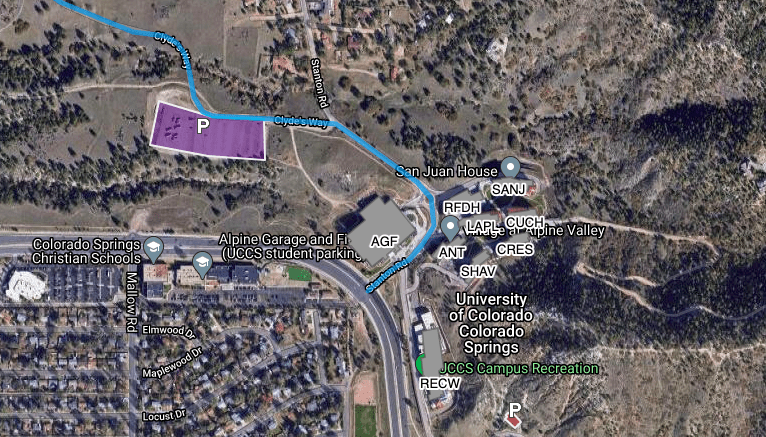 According to the UCCS Communique, Mayor Suthers claimed that "entry to campus is faster for students, faculty and staff, but the entire Colorado Springs community benefits from the road, which links the main UCCS campus to the Ent Center for the Arts, William J. Hybl Sports Medicine and Performance Center and the Lane Center."
Funding for this project came from both the city of Colorado Springs and UCCS, but UCCS students held the responsibility of naming the road.
The ribbon cutting ceremony took place on April 2. Many notable names from the UCCS community attended, including Chancellor Venkat Reddy, Clyde the Mountain Lion, El Paso County Commissioner Stan VanderWerf and Colorado Springs Mayor John Suthers, to name a few.
In celebration of the 150th anniversary of Colorado Springs' founding, 50 of the 150 trees being planted on campus "will be planted along the campus spine aka Clyde's Way" according to the COS 150: Tree Challenge. The link to the event can be found here.