With the start of a semester in an era shrouded by uncertainty, there are new expectations for student conduct on campus. These expectations function to limit the spread of COVID-19.
The Student Code of Conduct has been updated with a section requiring students to follow federal, state and local public health orders, as well as university guidelines. As of the date of publication, students are required to wear a mask or face covering on campus and maintain six feet of social distancing.
UCCS Police are getting involved to enforce public health orders and campus policies. "Our department is an escalation point for a faculty or staff member if the person is being belligerent and refusing to wear a mask," said Chief of Police Marc Pino. "We are attempting to manage these issues through the student code of conduct and employment action through HR."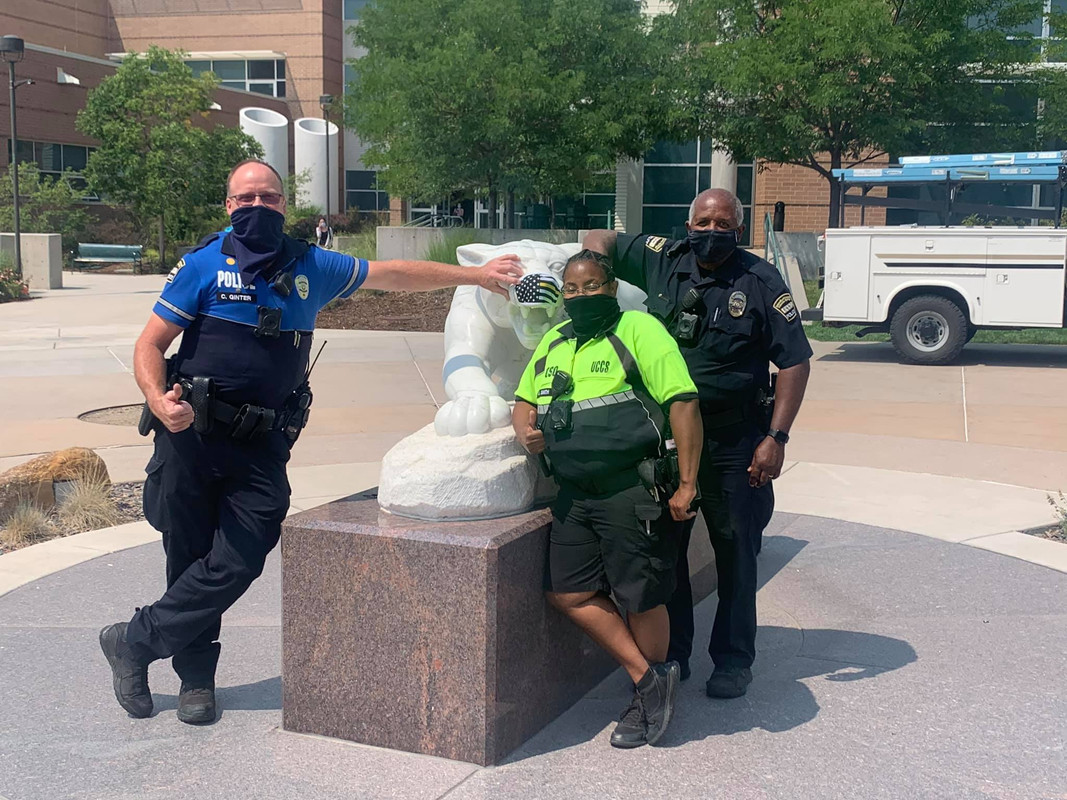 According to Pino, campus police had to respond to reports of large gatherings in campus housing.
Students who violate public health orders may be subject to an educational sanction and required to take a newly developed class on public health. These classes will be taught by members of the Office of the Dean of Students and will cost $75.
A public health component has also been added to the Choices Classes for alcohol and marijuana violations.
"If [the behavior] continues, suspension could be on the table, but we certainly want to intervene with those educational opportunities first to change the behavior before a suspension," said Assistant Dean of Students Lisa Potoka.
CU Boulder is taking firmer measures for COVID-19 conduct. "They definitely have a different neighborhood area there," Potoka said of the Boulder campus.
According to a press release, students at CU Boulder who are caught hosting or attending a party will automatically see a minimum of probation, a two-week exclusion from campus and educational sanctions. Repeat offenders will be subject to suspension for one semester.
"Those of us who deal with conduct at all four campuses met biweekly over the summer and we will continue to do that to share ideas on the campuses in response to COVID-19 related conduct," Potoka said.
If students feel unsafe or at risk while on campus, or witness any behavior that does not comply with current public health guidelines, they are encouraged to reach out to the Office of the Dean of Students via phone at (719) 255-3091 or email at [email protected]. Additionally, students can file a report on the Dean of Students page of the UCCS website.
For more information on expected student conduct as a result of COVID-19, please visit https://returnto.uccs.edu/.