Eddie Van Halen, famed Dutch guitarist for the rock band Van Halen, died on Oct. 6 after a series of battles with throat cancer. He was 65 years old when he passed.
Wolfgang Van Halen, Eddie's only son, announced the news on Instagram, stating, "I can't believe I'm having to write this, but my father, Edward Lodewijk Van Halen, has lost his long arduous battle with cancer this morning."
Eddie Van Halen started the renowned band Van Halen with his brother, Alex Van Halen, in 1972. Contrary to what audiences might have thought, Eddie started on drums while Alex was on guitar. After a spout of failures, they decided to switch instruments, thereby establishing the more familiar roles audiences have come to know.
Joined by bassist Michael Anthony and flamboyant front man and singer David Lee Roth, Van Halen soon began to dominate the '70s charts with big hits like "Panama," "Hot for Teacher," "Ain't Talkin' Bout Love" and their most successful song, "Jump."
Despite the departure and replacement of long-time bandmates Roth and Anthony, Van Halen continued to progress into a new unfamiliar age because of Eddie's talent, dedication and passion for music.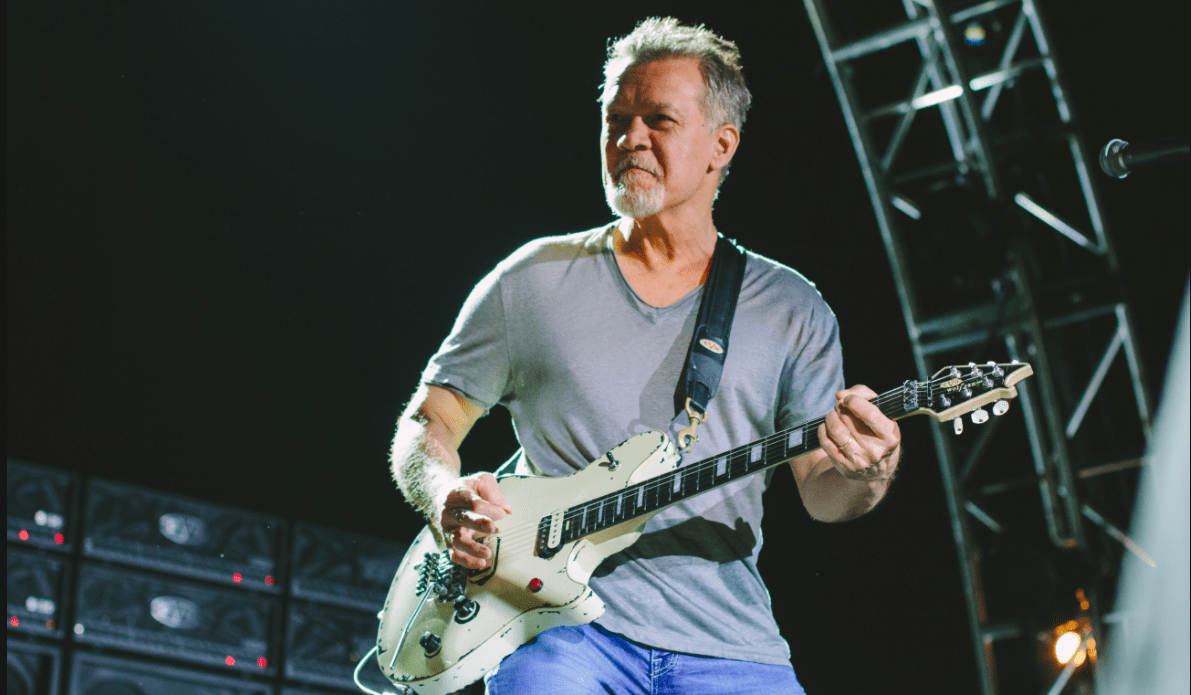 After Roth controversially left the band in the '80s, he was replaced by a new singer, Sammy Hagger, and this change brought new and progressive hits into Van Halen's repertoire, drawing in a younger generation of listeners. After Anthony left, Wolfgang became the permanent bassist for Van Halen, up until Eddie's death.
Van Halen was just a fun band, despite all their controversy. It's what I'll miss most about them, especially the relationship between David Lee Roth and Eddie. David's relationship to Eddie can be compared to oil and water. They did not get along, and they had many fights and problems with one another. As a fan, they were fun to watch, strangely enough. And somehow, no matter how bad it got, the music always brough them back together.
Even if audiences were initially unfamiliar with Eddie Van Halen or his band, most have probably heard of his surreal guitar skills elsewhere, which are even featured in a Michael Jackson song.
The popular Michael Jackson song "Beat It" from his "Thriller" album featured Eddie on guitar, a little-known fact.
Eddie was also instrumental in establishing another great and iconic band, KISS. Being as influential as he was in the rock scene, he often scouted new talents, endorsing bands which he believed could make it.
Eddie Van Halen was a good rock star, but an even better musician. He was an amazing guitarist, something that was not particularly common during the age of rock bands. You had guitarists that barely knew how to play the guitar or guitar players that didn't know how to just play.
When you watch videos of Eddie playing live or listen to his live albums, you can really get a sense of why this man loved music so much and why he has been so successful for all these years. Van Halen was his band, and it represented the dream of Eddie and his brother, a dream of living a life dedicated to the art of music.
Looking back at Eddie Van Halen and the band Van Halen, I found it particularly difficult to sum up what this band has meant to me. I first started listening to Van Halen when their front man was Sammy Hagar, when the band was edging towards more progressive and ballad rock. The songs were catchy and easy to listen to. The band meshed well, and you could notice Eddie's guitar playing particularly well during this time. At this point in his career, he really showcased his skills as a musician, and not just as a rock star.
My first and favorite Van Halen album was titled "5150." Although not a major success, the album brings back good memories from my childhood. There was a combination of slow ballads as well as the more fast-paced rock songs. Listening to the album again recently, I was reminded of why I started listening to rock in the first place. Rock music is such a broad umbrella, encapsulating many different forms and sounds. Van Halen was the first band to introduce me to rock, so going back to the original really made me fall in love with this type of music all over again.
The world lost a great rock star on Oct. 6, 2020, but we will always have his legacy. Eddie Van Halen's life was ultimately an American story, showing how dedication, hard work and a passion can lead to success… and some pretty great music.
As Eddie once said, "If you want to be a rock star or just be famous, then run down the street naked, you'll make the news or something. But if you want music to be your livelihood, then play, play, play and play! And eventually you'll get to where you want to be."