Colorado Springs Weather
Monday will be the coldest day this week with a high of only 16 degrees, bringing more snowfall from the winter storm that started Sunday. The snow will stop by Monday night, but the cold weather will persist into Tuesday with a high in the 30s. Starting Wednesday through the weekend, expect sun and warmer weather with highs in the 50s and 60s.
Colorado Fires
Wildfires in the state are making national news as they come close to breaking historic wildfire records. Among the worst of the current fires is the East Troublesome Fire which has already burned over 170,000 acres in Grand County, west of Boulder, and is only 10 percent contained as of Sunday. The Cameron Peak fire, west of Fort Collins, has burned over 200,000 acres and is 64 percent contained. The wildfires have caused the evacuation of hundreds of homes and road closures throughout the Rocky Mountains. Thankfully, the winter snowstorm over the weekend has slowed some of the fires, according to The Coloradoan.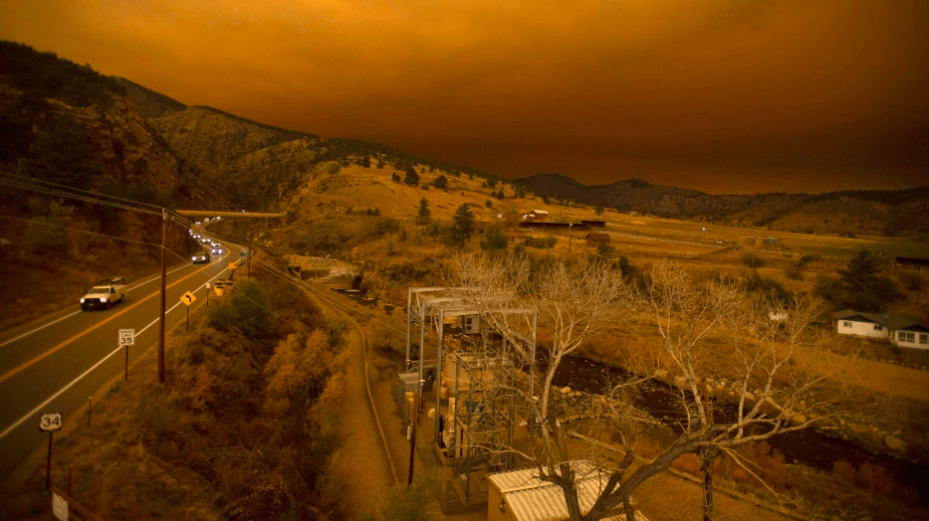 COVID-19 at UCCS
     As of Monday evening, UCCS has a cumulative total of 54 COVID-19 cases. Of these cases, nine are still active and 45 have recovered. Eight new cases were reported last week, an average of 1.6 cases per day in five days. 
COVID-19 and new restrictions in Colorado
As of Monday evening, there have been over 95,000 known cases of COVID-19 in Colorado, and this number is climbing steadily. On Oct. 24, there were 1,922 new cases reported, a record high for the number of daily new cases reported in Colorado. The day with the second highest number of new cases was the day after, Oct. 25, when 1,753 people tested positive.
As a result of the incumbent second wave, new restrictions have been put in place, including reduced limits on gatherings. Only 10 people from a maximum of two households are allowed to gather, and in Denver, Arapahoe and Adams counties, the limit is five people.
Click here for more information on cases in Colorado.