4 out of 5 stars
Colorado Springs' leading Halloween attraction, Hellscream Haunted House, proves once again why it is one of the best haunted houses to visit during the spookiest of seasons. Thrill-seekers and adrenaline junkies are sure to enjoy the horrors found within this terrifying attraction.
For the last seven years, I have visited Hellscream Haunted House in hopes of obtaining that special rush of adrenaline that comes from being scared out of your mind.
Hellscream Haunted House is only a six-minute drive south of UCCS' main campus. That means that if you are feeling a particular urge to pursue some frights after class sometime in the next week, you need not look very far.
This year, there were several good frights throughout the attraction with many opportunities for jump scares that caused me to scream numerous expletives I dare not repeat here. The anticipation of what was to come had me on-edge the whole time I was inside the haunted house, hesitant to turn the next corner.
     The performers were all on-point with their theatrics, and they portrayed their roles with equal parts terror and humor. The performers who played the pig-headed butcher, the zombie miner and the chainsaw wielding miner were terrifying. (They actually made me run … I do not run.)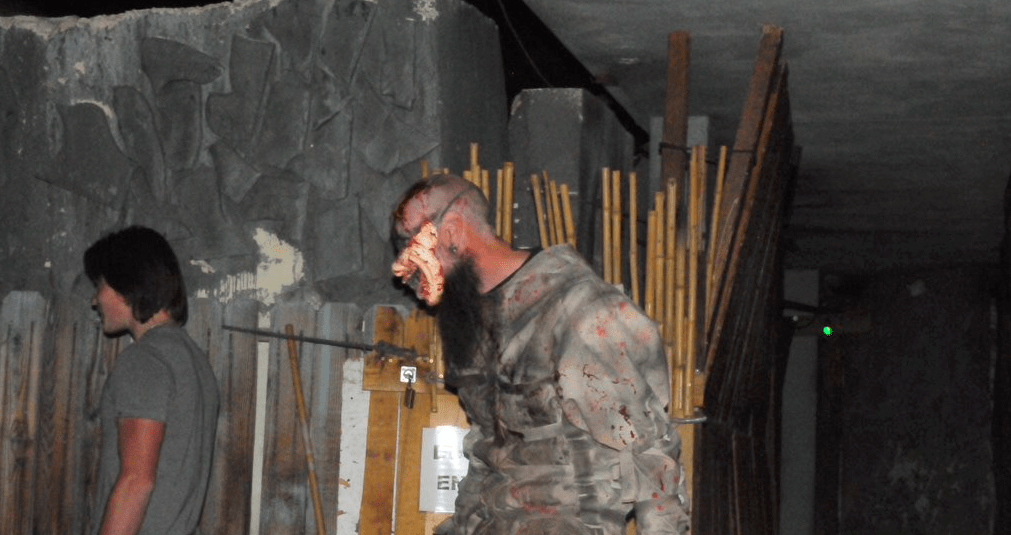 The performers and crew members also did a nice job of monitoring and spacing groups of guests apart, both for COVID-19 purposes and to maintain the spookiness of the experience.
There were a few less than ideal moments in my experience, though. For one, there seemed to be fewer performers working than usual, which meant there were many rooms where the scares were entirely reliant on the atmosphere and animatronics. The experience was a little less immersive in these areas, and overall, it wasn't as horrifying as it has been in the past.
Another small problem I ran into was that there were a few areas where it was unclear where to go. There were no railings, actors, signs or props to indicate which direction to go when there were multiple paths available. We usually had to pause and wait for someone to usher us into another room or hallway.
Also, the experience of waiting in line in the previous years has been a little more exciting. Nearly every year there has been a set of actors who wander around the guests in line, giving them a glimpse of the terror that awaits them inside the haunted house. This year, these characters, including the mad scientist and one I like to call "Pumpkinhead," were noticeably missing.
Due to COVID-19 safety concerns, it is recommended that guests wear masks (not the costume kind), but they are not required to. However, entry groups are formed according to household/friend groups that come together and are not combined with other groups. As a result of this practice, the wait time in the line was noticeably longer than usual; my group had to wait in line for about an hour.
Hellscream Haunted House is an intense, horrifying Halloween experience that I would definitely recommend for anyone who likes haunted houses or getting scared out of their wits.
The haunted house is open on select days Thursday through Sunday for the rest of October through early November. It will be open from 7-10 p.m. on Oct. 28, Nov. 5 and Nov. 6. On Fridays and Saturdays, the hours of operation extend from 7-11 p.m. through Oct. 31.
     Hellscream Haunted House is located at 3021 N Hancock Ave, Colorado Springs, CO 80907, and tickets can be purchased here for $22 for general admission and $30 for VIP admission (a shorter line).