Sept. 10, 2020
Mental health, therapy, rape, consent, online dating, substance abuse, drugs, trauma, PTSD, LGBTQ relationships and sexual ventures — all of these topics and more are addressed and explored in Michaela Coel's "I May Destroy You." This comedic and triggering dramady, 12-episode series, written, directed and starring Coel, showcases how art can communicate some of the issues that we still refuse to address, even though they are happening every day and often to people we love.
The series begins with the main character, Arabella, portrayed by Coel, a striking young author with a severe smoking addiction, on a deadline in Ostia, Italy, drunk in love with an Italian drug-dealer, Biagio (Marouane Zotti), and unfocused, without any writing to present to her publishers upon her return from this writing retreat. As Arabella reluctantly leaves Italy for reality back in London, she dreads leaving Biagio, and is aware that her procrastination could potentially get her fired.
I started watching this HBO series in the summer of 2020, which I dubbed "corona summer." I was bored; I love Michaela Coel, and after watching "Chewing Gum," I knew this talented actor, director and writer would take me for the ride of my life. What started out to be a hilarious, exciting love story, took a drastic turn for the heavy when Arabella is raped.
Often, I feel as though films that address rape can be insensitive, triggering and unrelatable. This was not the case with Coel's writing, directing or performance. Coel does not shy away from speaking the truth, but she does so in a sensitive and empathetic way.
I took two weeks off from watching the show after the rape scene. I felt like it triggered emotions in me that I was not sure I was ready to confront, nor did I think that these emotions were something I needed to tack onto my already-disturbed, mid-pandemic psyche. However, I knew that art like this, art that made me feel something so real and intense, could not be ignored.
Every Monday night at 10 p.m., I was ready to watch the new episode for the week.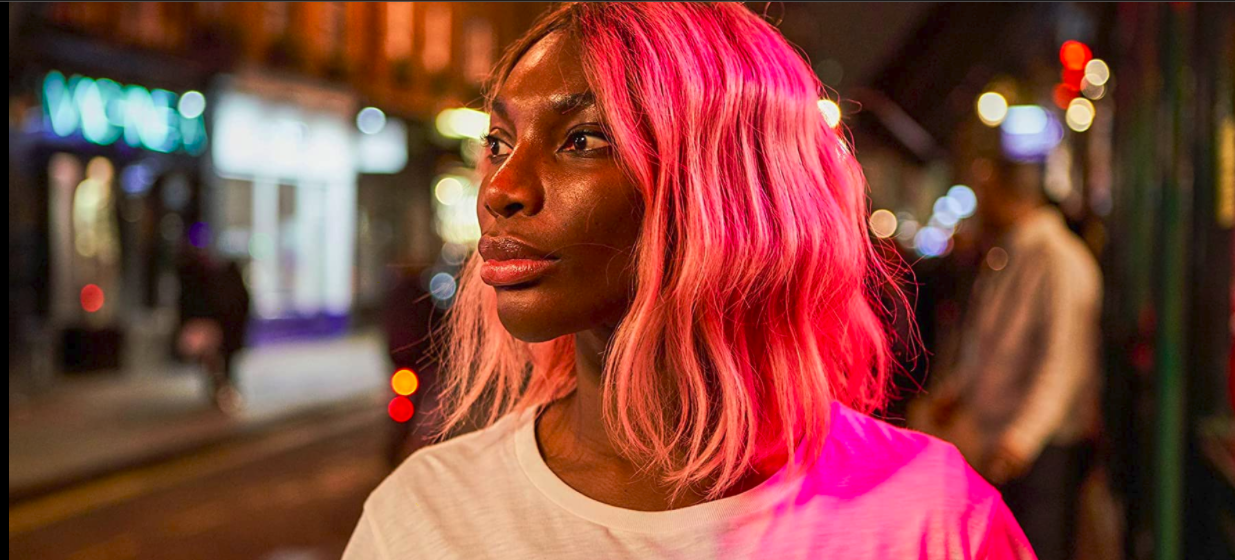 Arabella is a British-Ghanaian author and influencer, before becoming another girl who has to endure life as a survivor. From the characters of Arabella and her friends, Terry (Weruche Opia) and Kwame (Paapa Essiedu), Coel creates sometimes frighteningly graphic scenes of traumatic experiences.
Kwame copes with his own sexual assault throughout the show and the struggles of being a gay man in a straight world along with Arabella. Terry copes with her own sexual trauma, while still being supportive of Arabella during the aftermath of the rape.
I have never watched such explicitly raw television; the only thing that comes close is "Euphoria," another HBO series that is unsettling in its realness. Coel addresses topics like rape with such realism that, as a woman who has dealt with similar traumas, made this almost impossible to watch, but I am glad that I did.
The world needs to peel their eyes open to art like "I May Destroy You," so that we pay more attention to such atrocities that happen daily to women just like Arabella. The show was based on Coel's own sexual-assault experience, which happened to her while she was writing "Chewing Gum," her other hit series.
This show inspired me to do the same: to write and talk about issues that are constantly swept under the rug, and force people to listen and to care. I became so enraptured in Arabella's consciousness, that it was hard to distinguish if these emotions were hers or mine. Coel creates such a shared connection through her art, and isn't that what all art should do?
Without exposing the entire plot, I urge you to watch this series. I also urge you, especially if you are a woman, to never let your guard down, even though we should not have to live as if we are prey. Watch your drink, never go out alone, stick with your friends, protect yourself and do NOT let anyone treat you as less than a human being — I know Michaela Coel would say the same.