Whether you're a freshman starting your first year at college, or a transfer student coming from another university, there's a lot to learn about resources you can use on campus.
UCCS offers free student resources ranging from food assistance to accessible entertainment.
Clyde's Cupboard
Housed in UC 102, Clyde's Cupboard is 100% donation-based food pantry that aids enrolled UCCS students. Clyde's Cupboard helps students keep school a priority by addressing food insecurity, providing each student with up to eight items per week.
Clyde's Cupboard also has Fresh Food Fridays, where they stock up on fresh fruits and vegetables for students to take home.
Clyde's is open Monday, Wednesday and Friday from 10 a.m. to 5 p.m., and Tuesday and Thursday from 11 a.m. to 6 p.m. If you're interested in retrieving or donating food to Clyde's Cupboard, contact Sam Luckiw at [email protected].
Clyde's Closet
Clyde's Closet provides students with high quality clothing for professional success during or after your educational journey. Each semester, students can take six articles of clothing from their location in the Career Center.
If you're interested in using or donating to Clyde's Closet, please contact [email protected].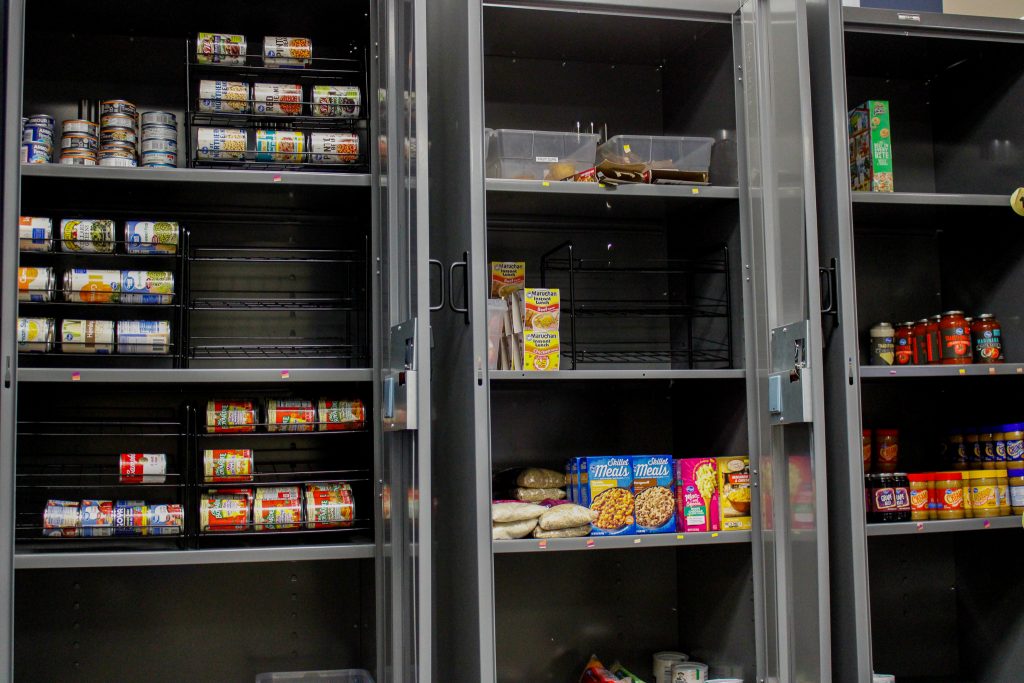 Laptop program
Keeping up with the costs incurred during your educational career is often daunting, especially when your laptop decides to quit on you, or if you have never had one before.
If you need a laptop that you need to take on the go, UCCS allows you to apply for a free Chromebook rental that you can use all year long, including summer semesters. The only caveat is that the rental process is first come first serve, so make sure to submit your application soon. If you have any further questions about the Chromebook program, contact [email protected].
Lion OneCard
You may know that your UCCS ID, gets you into the dining and residence halls, but what you may not know is that it can get you into campus events and even hold Clyde's Cash. Your UCCS ID also allows you to get into sports games.
When you're at a UCCS sporting event, simply show your ID to the ticket counter. Sometimes they may ask for your student ID number, which can be located through your UCCS portal.
To upload Clyde's Cash onto your ID, go to your account on your portal and select an amount to upload onto your card. If you are a Clyde's Cash holder, you can use your ID to pay at the dining halls or at the campus coffee shops.
Ent Center
Ever thought of trying to catch a show or peruse through a gallery at UCCS' Ent Center when you're not in class or working? Well, at UCCS you can enjoy both the proximity as well as the Arts Pass program, with free admission for UCCS students.
When you arrive at the events center for a theatre production or a gallery, simply let the ticket counter know you're a student and give them your student ID number. For more information or if you want to get your tickets for a particular event ahead of time, call 719-255-3232.