With safety in mind, the UCCS Wellness Center and Housing staff continue to work together to give students the best on-campus living experience possible. This semester will see new move-in procedures requiring COVID-19 testing and randomized testing throughout the semester.
Molly Kinne, director of residence life at UCCS, said that certain students were able to move back to campus on Jan. 17 and 18, in time for the start of the semester.
Kinne explained that the criteria included those "1) currently living on campus (students living in the apartments on campus who decided to stay on campus after Thanksgiving and students who lived on campus over winter break), 2) students employed on or off campus, 3) students with financial or housing insecurities, 4) students who had an in person class in January, and 5) UCCS Athletes or ROTC members."
For students who do not fall into one of those listed categories, there are other move-in options. Wave two of move-in will take place on Feb. 4 and 5 and Wave three will be Feb. 18 and 19. These dates are available for all students. In order to claim a move-in date, students received an email on Dec. 16 with a link to select their preferred move in date and time.
Housing costs will also be adjusted based on when students move back to campus.
Students must arrive on campus at their chosen date and time, which will coincide with their scheduled COVID-19 test.
After receiving confirmation of their move-in date, students should get another email from UCCS Housing explaining that they must "collect their keys at the Gallogly Recreation and Wellness Center and park at either the Gateway Garage for Summit Village, or Alpine Garage for Village at Alpine Valley or Alpine Village, then walk over to the Recreation and Wellness Center during their scheduled arrival window."
Students will pick up their keys at the Wellness Center because all students must get a COVID-19 test before they can move into their dorm. It is important to note that students should follow a link provided in the email from UCCS Housing in order to register for this COVID-19 test. They must register before their move-in day and schedule their test for that day.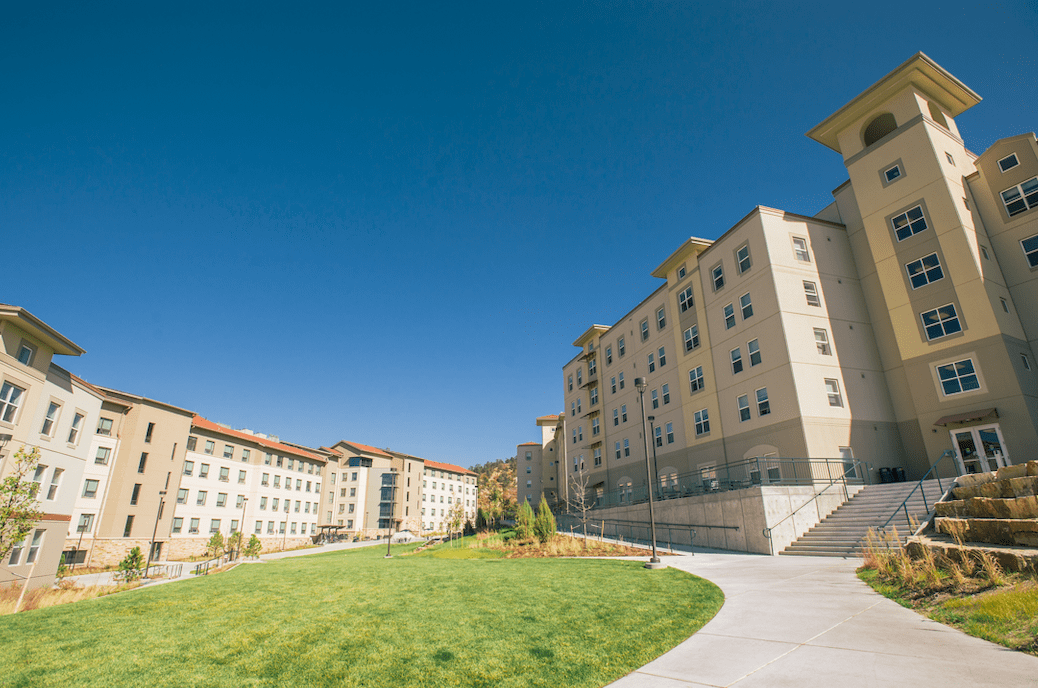 Stephanie Hanenberg, assistant vice chancellor for Health and Wellness at UCCS, says that each student will receive a PCR nasal swab test upon move-in. These results will come back within 48-72 hours.
As soon as a student is tested, they will be able to get their keys and go to their dorm. Students do not have to wait for COVID-19 test results before entering their dorms.
Hanenberg said, "Students will be allowed to move in after being swabbed, but they are asked to isolate themselves as much as possible to avoid needing to quarantine. We do not have the resources needed to quarantine all students at the same time, which is why we are doing move in over three waves to minimize exposures."
There is also a new testing procedure this semester called "Random COVID Surveillance Testing."
According to Hanenberg, "[A] set number of housing students will be randomly selected each week to receive a PCR test. Should we begin to see trends with positive cases in a residence hall, we will follow up with additional testing of students living in that area to ensure we are not missing additional positive cases."
These PCR nasal swab tests will be mandatory for selected students and will occur for the duration of the spring semester.