19 February 2019
Zachary Engelman
    Since the foundation in 1976, Black History Month has celebrated the history of African Americans, including influential individuals and events, in the United States, Canada, Ireland, the Netherlands and the United Kingdom. Despite the celebration this month entails, the annual commemoration has not come without backlash, though, even from African American communities.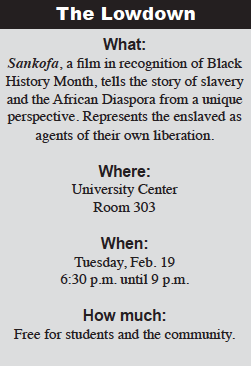 Recently, the African American community has been starting new dialogue about Black History Month. Many bloggers and journalists have questioned if the month is functioning more as an attempted apology from a predominantly white society rather than an authentic celebration.
    Oscar Hernandez, a Black-Hispanic American and political advocate in Colorado Springs, said "It kind of seems like it was made to make white people feel better."
    "Most people I know would like to see more of the this stuff all year, not just in February," said Hernandez,"If Black History Month is February, then what are all the other 11 months? Like white history?"
    Hernandez is not the only one with higher hopes for this month. This kind of thinking has lead to many different ideas on how this month can be improved.
    The Black Lives Matter movement has started celebrating what they call 'Black Futures Month' (in union with Black History Month) in an effort to highlight the oppression they see in society currently.
    The Black Lives Matter website states that "Black Futures Month challenges us to envision and construct a world where Black people are liberated. A world where we are free. Throughout the month of February, Black Lives Matter Arts+Culture, through art, performance and music, will present a future for Black folks centered in Black joy, love, restoration and healing. We will change the way we see the world and we see ourselves — free from white supremacy and oppression."
    Also in the public eye this February are people on the other side of the coin.
    Self declared 'white nationalist' Richard Spencer is a public figure who has asserted some claims in relation to the Black American community. Spencer has been quoted many times declaring that Black people were better off as slaves in America than they are today. Despite these controversial views, Spencer is still seen speaking in universities around the country.
    Meanwhile in Virginia, Governor Ralph Northam is refusing to resign over pictures surfaced from his high school yearbook of students in blackface and dressed in Ku Klux Klan robes. According to a Pew Research study released on Feb. 11, 34 percent of Americans believe that wearing blackface on halloween is "always" or "sometimes" acceptable.
    These factors highlight the racial tension that exists in this country and make the discussion of Black history month that much more important.
    If you would like to celebrate Black History Month at UCCS, this year Student Services and the MOSAIC office are hosting a film screening of Sankofa on Tuesday, Feb. 19 from 6:30 p.m. to 9:00 p.m. in University Center room 303. Sankofa is a movie released in 1993 detailing research done on the trans-Atlantic slave trade. The film creates a narrative around the stories from this time period instead of just describing the bigger picture.
    If a film screening does not fit into your schedule, get involved with Black History Month by partaking talking with friends or celebrating the individuals and events that shaped this month.