April 3, 2018
Olivia Langley
    Community service events are one of the fundamental elements of the Pi Beta Phi sorority.
    Emily Weaver, senior business administration major, is the vice president of Philanthropy for Pi Beta Phi. Weaver and describes philanthropic events as any activity that benefits and supports a specific cause.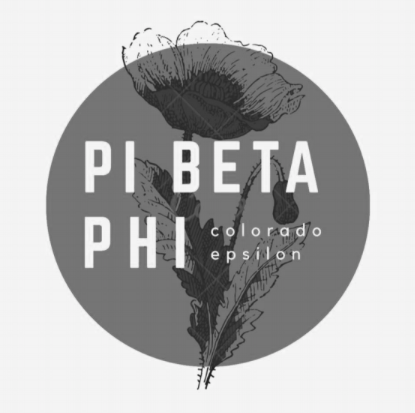 "I would describe Philanthropic events as anything that benefits and provides for a cause to help others. Not only you, but others have a chance to benefit and learn, whether it's our time, money, or donations," Weaver said.
    Pi Beta Phi's largest event, Champions are Readers, will involve volunteering at local elementary schools two times a week and read to students.
    "Whenever we are volunteering at a school we can tell the energy level of the kids and their excitement spreads to us. Not only do the students love having us in there but when we're there we like to be efficient and fun," she Weaver in an email.
    "Any sort of read aloud time and activity is beneficial to these young students, and that's the goal we are trying to accomplish. It fills our hearts and reminds us why we're part of this organization. It fuels our passion," Weaver said.
    Pi Beta Phi has visited local schools Scott Elementary, Evans Elementary and Martinez Elementary. The sorority also organizes book drives, according to Shaide Jones, vice president for Communications and a junior music major.
  "(Pi Beta Phi) donates about 200 books to every school we go to, (and) when we visited Scott Elementary, we volunteered for their Science Night. We helped them with their projects and set up tables," Jones said.
   , Pi Beta Phi hosts several philanthropic events involved on campus and in the community, including Sister and Sprinkles, California Pizza Kitchen and more.
    Jones also explained that other events hosted by the sorority also went toward funding Pi Beta Phi.
   "We had a bunch of different events and the funds were sent to the Read<Lead<Achieve Foundation, a program, which advocates for children's literacy, said Jones.
    Weaver believes that their involvement in the community is beneficial for both parties as well as a rewarding experience for individual members.
   "We choose these events partly from what opportunities come up and what is available to us. It is an honor to pick, choose, and coordinate the events together," she said.
   "Regarding the community, we all love to get our name out there and show the community we are here to help," said Weaver.
    "That boils back down to the schools and organizations we've worked with positively benefiting from us, whether that's volunteering in a school and donating books to just giving our time to help sort food for the food bankIt is an awesome opportunity to be able to pick where and how we help."
    According to Jones, Pi Beta Phi also works with other sororities and fraternities on campus.
    "Most recently, we did an event with Sigma Alpha Epsilon where we got together and made a bunch of lunch boxes and took them downtown to hand out to the community. It's just a cool way to meet people and bring people together," Jones said.
    Ultimately, the sorority wants to benefit the community with funding to host events.
    "Our main objective is to raise the most money for our sorority. When we raise more money and have more events that are very successful, we're able to reach our goals to donate the most money that we possibly can," Jones she said.
    For more information on Pi Beta Phi, visit uccs.edu.