"Their songs are drenched in regret and a yearning for past lives and unrequited loves. If there is one band who knows how to capture the sound of end-of-summer sadness, it is Allah Las."
February 5, 2020
The California-based quartet Allah Las resides in an alternate universe where Woodstock and the Summer of Love never ended. Whereas most bands seek to innovate, Allah Las unabashedly takes inspiration from the past. Each of their albums sound like the long-lost lovechild between The Beach Boys and The Doors.
The members of Allah Las met in 2008 while working at a record store in Los Angeles. The band consists of lead singer and guitarist Miles Michaud, guitarist Pedrum Siadatian, bassist Spencer Dunham and drummer Matthew Correia. The group was heavily influenced by surf rock and garage rock of the 1960s. They released their debut self-titled album in 2012.
Allah Las released their fourth album "LAHS" on Oct. 11, their first album since "Calico Review" in 2016. The band returns from a three-year hiatus with a new perspective on their signature sound.
"LAHS" opens up strong with the song "Holding Pattern." The song features harmonies not unlike the chants of Tibetan monks. "Hold your hands when you pray / And await to turn the page." The song is undeniably spiritual.
The album's single "Polar Onion" takes the album into a darker direction; it features a slower tempo and eerie lyrics. "A room full of stares / A subtle unnerver / Out of its lair."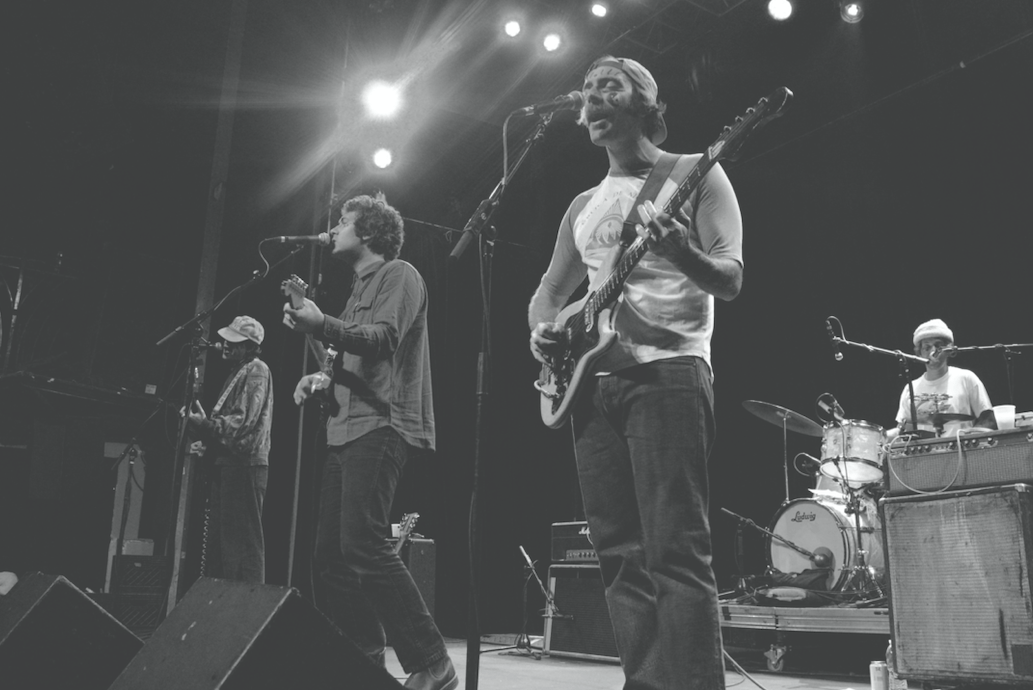 According to Clash magazine, lead singer Michaud said of the track, "Polar Onion talks about the creeping paranoia that comes along with creating something that is inevitably valued based on the opinions of others." For the first time since their formation in 2008, Allah Las takes listeners out of the west coast and into new territories with "LAHS". The album features a twangy instrumental titled "Houston" and the Portuguese-language track "Prazer Em Te Conhecer" (meaning "Nice to Meet You") that transports the listener to a laid-back Brazilian vacation.
According to Under the Radar magazine, drummer Correia said of the album, "We've been traveling a lot the past couple years and I think that played a role in influencing the broader variety of songs on this record. "LAHS" to me feels like a soundtrack to the past five years or so. A sort of audio postcard to anyone who wants to listen."
The only track on the album that is a letdown is "Royal Blues." The song is upbeat and unnecessarily repetitive. It sounds more like an amateur experiment rather than the product of a band who has been playing together for over a decade. The song feels out of place with the solemn mood of the rest of the album.
Although the band may have left their comfort zone in certain tracks on "LAHS", Allah Las retains their ominous lyrics that inspire melancholy and nostalgia for a place you have never been. Their songs are drenched in regret and a yearning for past lives and unrequited loves. If there is one band who knows how to capture the sound of end-of-summer sadness, it is Allah Las.