Writing is a process that can be better understood from the perspective of an author who does the craft for a living and understands it as an art form. The UCCS Visiting Author Series Craft Talks allows students to hear from published authors about what the process looks like.
The English department and compass curriculum host these Craft Talks to help students who hope to learn more about what it takes to be a writer. Professor Leslie Rapparlie, a senior instructor in the English department, helps facilitate these events.
"The idea behind these Craft Talks was to bring in notable, published authors to talk to students about the business of writing — from literally the economical business side of it to what it takes to be a writer when you are outside of college," Rapparlie said.
According to Rapparlie, the creative writing minor faculty wanted to start offering all the English and creative writing students a couple of events series that tie into their curriculum and show how the coursework connects to careers and opportunities beyond their education.
"These events are open to anyone who wants to come. While they are on Microsoft Teams, the [Craft Talks] are open to everybody," Rapparlie said. "Often times when they are in person, the Craft Talk is limited to creative writing and English students, while the reading portion of the event is open to anyone."
Rapparlie recommends that students get in touch with her so that she can share the link and add them to the Teams group, allowing them to get calendar notifications and updates.
This fall, two authors were invited to speak to creative writing students about their tips for beginners and experience as published authors. Nick Arvin, a Coloradan, engineer and author of primarily nonfiction books, novels and stories, spoke to UCCS students at the first craft talk on Oct. 1.
According to Rapparlie, Arvin is a two-time Colorado Book Award winner, published author of four books — "Mad Boy," "In the Electric Eden," "Articles of War" and "The Reconstructionist" — and favors the historical fiction genre.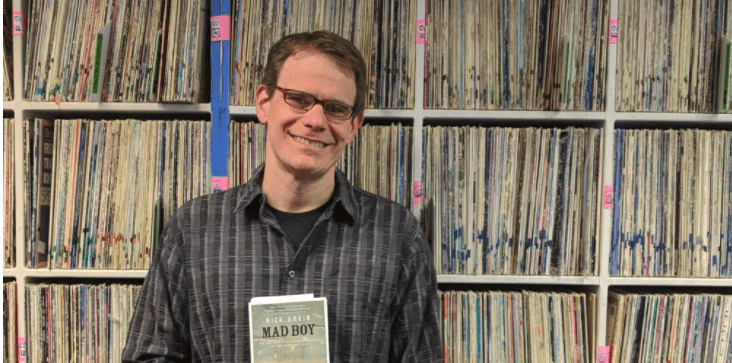 "[Arvin] talked a lot about the process of creating work, like the drafting process and the writing process. He talked about balancing writing with the rest of your life, since he is an engineer. He's a pretty interesting example of a working writer," Rapparlie said.
Even though this Craft Talk already took place, there is an upcoming one on Wednesday, Oct. 21 from 11 a.m. – 1 p.m., with special guest author Nate Marshall.
According to Marshall's website, he is an award-winning author, editor, poet, playwright, performer, educator, speaker and rapper. His book, "Wild Hundreds," was honored with the Black Caucus of the American Library Association's award for Poetry Book of the Year and the Great Lakes College Association's New Writer Award. Marshall has a new book, "FINNA," that will be released this year.
"He will be talking about poetry, what it takes to write it, why he writes about what he writes about, and he has a hip-hop influence to his work, so he will likely speak about that. We are really excited to have him," Rapparlie said.
Marshall is an assistant professor of English at Colorado College, so he is also a member of the Colorado Springs community.
The Creative Writing Open Mic is another event that the English department facilitates, which will take place on Thursday, Nov. 19 at 7 p.m. on Microsoft Teams.
"Authors read at events across the nation, and that is what they do with us too, so open mic night is a chance to start doing that: stand up in front of people and read your work and be ready to do that," Rapparlie said. "We see people doing the work that writers have to do with the visiting author's series, and then we get the opportunity to do it as a community together at UCCS."
Accredited authors are not the only writers participating in open mics. The Open Mic here at UCCS is a space for students to share their writing with other creative writing students that want to experience what it is like to share work with a community.
"The Open Mic Nights are really a space for students to practice a little bit of what writers do for a living," Rapparlie said.
According to Rapparlie, these events are meant to show students how to take the curriculum out of the classroom and how to be writers beyond the university.
     For more information about Craft Talks, email [email protected] and for more information on the Open Mic or to sign up to read your work, email [email protected].