22 January 2019
Cambrea Hall
    A Christian student organization filed a federal lawsuit against UCCS in November 2018. Ratio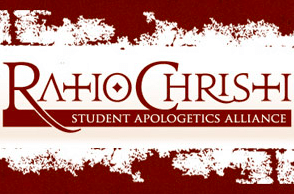 Christi claims that the university has failed to give them appropriate recognition, therefore restricting their access to funds, events space and administrative support. UCCS denied Ratio Christi registered status,  because it only allows those who share and personally hold beliefs consistent with the group's mission to serve as its leaders. [Editor's Note: Brian Blevins, president of Ratio Christi, is the Sports editor for the Scribe.]
    According to their website, Ratio Christi is a global movement that equips university students and faculty to give historical, philosophical and scientific reasons for following Jesus Christ. The group does not have any restrictions on students who can and cannot attend their events. Student members must support the group's purpose, but Ratio Christi requires that those who lead the Christian organization share its religious beliefs.
    As a result, UCCS has denied Ratio Christi registered status, stating that the group goes against the university's non-discrimination policy.
    In the official statement from the university, UCCS wrote:
    "The University of Colorado Colorado Springs respects each students' rights to hold their own beliefs and express their faith as members of shared communities. An individual's expression of religious belief is one of the core values that the United States Constitution protects, and UCCS welcomes students of all beliefs…"  
     Director of University Communications and Media Relations Jared Verner said, "Essentially, a group of students applied to be registered as an organization at UCCS. Our staff wants to make sure they're open to everyone. [UCCS] cannot discriminate. If the club is to be recognized, they can't either."
    The statement from UCCS also stated:
    "…Because UCCS cannot discriminate against students because of their beliefs, it similarly cannot register, recognize or provide funding to faith-based student organizations that exclude students who do not share their beliefs. UCCS has registered, recognized and provided benefits to faith-based organizations that allow students of all backgrounds and beliefs to enjoy membership in their organizations and participate in their activities. The United States Supreme Court found that universities, in furtherance of their missions not to discriminate, may require student groups to accept "all comers" if they wish to receive the benefits of being a registered or recognized student group…"
    There are multiple religious and faith-based groups on campus that are recognized by the school. Groups such as Cru (Campus Crusade for Christ) and Christian Challenge adhere to UCCS' non-discrimination policy.
    The lawsuit, Ratio Christi at the University of Colorado, Colorado Springs v. Sharkey, was filed on Nov. 15.
    In a news release since published by Ratio Christi's representatives, the Alliance Defending Freedom, ADF Senior Counsel Travis Barham spoke on the issue.
    "Like any other student group at a public university, religious student organizations should be free to choose their leaders without the government meddling," said Barham. "It would be absurd for the university to require the vegan student group to appoint a meat-lover as its president. Likewise, the University of Colorado shouldn't force Christian students to let atheists or other non-Christians to lead their Bible studies in order to become a registered club."
    According to the ADF, the lawsuit challenges the university's policy which allows university officials to deny registered status to a group because the organization selects leaders that share and will advocate for the organization's religious or political philosophy.
    The lawsuit also identifies ways in which the University of Colorado has treated Ratio Christi differently than other groups. For example, non-religious groups are allowed to select members who support their purposes, such as fraternities and sororities..
    Since the initial filing of the lawsuit, the plaintiffs have requested a jury trial.