After the recent debate between former Vice President Joe Biden and President Donald Trump, the two presidential nominees resisted tradition and abstained from insulting each other in their addresses at the virtually held Smith Memorial Foundation Dinner on Thursday.
The Smith Memorial Foundation Dinner — also referred to as the Al Smith Dinner — is an annual white-tie dinner, usually held in New York City, to raise funds for Catholic charities supporting children of various needs.
Biden spoke on his Catholic faith and upbringing during his address. "An Irish Catholic boy from Scranton grew up to befriend the pope," Biden said, referring to Pope Francis' visit to the White House in 2013, when Biden served as vice president.
"Throughout my life of public service, I've been guided by the tenets of Catholic social doctrine — what you do to the least among us, you do to me," he continued.
     Biden concluded his address by urging the attendees of the fundraiser dinner to look to the future. "We have responsibility to future generations," he said. "I know it's hard to see it right now, when our problems are so systemic, but the American people don't give up. One day we'll look back in awe."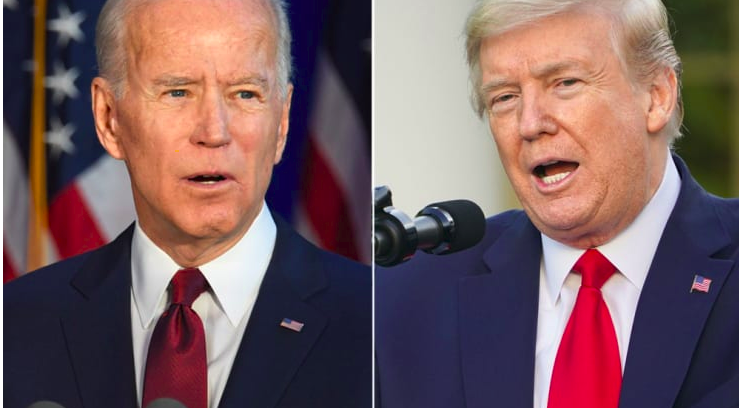 Trump's address honored Catholics as well as his administration's accomplishments.
"When the virus came in from China, we saw New Yorkers respond with the same grit and tenacity, courage, and selflessness that have always defined this city that we love so much," he said, congratulating his native state.
President Trump's statement went on to commend the Catholic faith, putting focus on COVID-19 and the community's efforts to combat it. "The Catholic community and the men and women of the New York Archdiocese answered the call. You showed the world the essence of the Catholic faith."
He concluded, "As president, I want to thank the Catholic community for the magnificent generosity you showed in America's hour of need."
The virtual event occurred on Oct. 1, the day before Trump revealed his positive COVID-19 diagnosis.