The UCCS TV series "The Bluffs" won a Bronze Telly Award in the 42nd annual awards event. According to their executive producer, professor of communication David Nelson, this show is an entirely student-produced fictional web series that is created through a series of courses offered at the university.
The Telly Awards honor outstanding pieces of film and television and this past year had over 1,200 entries to judge. "The Bluffs" were presented with a Bronze award for season eight within the General Online Student category.
The production process for the series is extensive. During a semester, each class works off of what the previous class did before them. This means that one season of this show is only completed after three semesters of work.
Nelson said, "There is a course where students write the episode that is in the spring and the following fall is a different communication class where the students take those scripts and they produce them, shoot them, find actors and find locations.
"Then there's actually this class the following spring that is post-production, where the show is edited together with sound effects, music, special effects, color grading and all the finishing touches."
This results in some overlap in the show's production. As one season is being finished, another season is just beginning to be written by the writing class.
Current senior student Callie Boyd, a digital filmmaking major with a focus on globalization, commented, "[It was] really cool to be able to carry on something that fellow classmates poured into and see that transformation from scripts to filming the real show."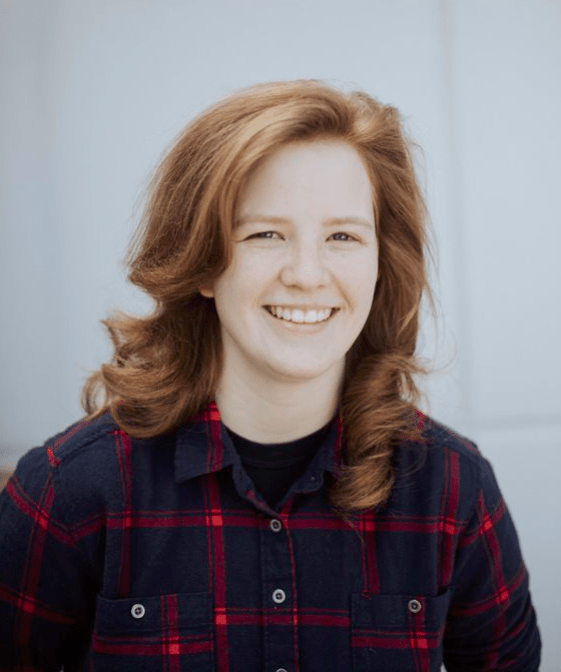 She said, "As students, we also get to carry on the legacy of 'The Bluffs' as an ongoing project. You become a part of its history and continue the work of previous students."
According to Boyd, the show was an important experience in her educational career. "It really nails in all of the practical things you've learned so far, while also teaching you the dynamics of the filmmaking world," she said.
Describing students' role in the web series, she said, "They got to write episodes, take on a roll on the set, and sit in the editor's chair. Getting to see the project from top to bottom really shows the amount of work it takes to create anything you see on TV. It's also a great way for students to interact with their peers and build relationships."
As she has already secured a job in filmmaking, this class helped her get more comfortable in her role and elevated the way she thinks about the process and working effectively with others.
Nelson added that he thinks the show surprises a lot of people with how very well it has been executed and how different it is. He asserts that this is the reason that they have won a lot of awards in the past, including a student Emmy.
"To have an experience like this is very much like what it is like to produce a TV show in the real world," he said.
The time involved within making a show of this sort of quality means that only ten minutes of film is about an hour's worth of shooting, completely disregarding multiple takes and the post-production process. Boyd estimated that each student would spend 13 hours a week filming, writing and editing, which over a course of 15 weeks would add up to 195 hours in total.
For those interested in "The Bluffs" classes, Boyd expressed her hope that students would enjoy the process. She advised that it is not something that "you can coast through. You have to put in the time and effort to make the continuous project that is 'The Bluffs' as great as it can be."
Even though COVID-19 brought difficult conditions, the students worked very hard to overcome these obstacles.
Boyd said, "On the filming side, we only had half the amount of students that they would normally have in class… and of course, you have the constant threat of an outbreak so you just hope that everyone is following the guidelines."
She believes the pandemic demotivated a lot of students but pushed others to be intentional in their work. "Everything we chose to do was necessary for the project," she said.
Students and faculty are invited to the end of year screening in the Ent Center, which happens close to finals week in May. This event is free of charge.