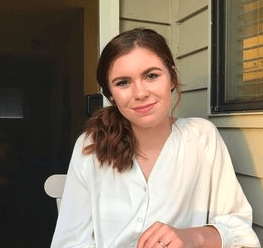 Extinguish your torches and put down the pitchforks, because what I am about to say should not be read as revolutionary. Still, I am sure someone (cough, Devon) will rise up in defense. Let's be real: In-N-Out Burger, while good, is overrated.
Now, was I someone who waited in line with my husband for an hour and a half at the new Colorado Springs location? Guilty — but only because I love him, and he loves In-N-Out. The wait wasn't so bad. We put on some Netflix while we waited, and we moved through the line faster than I thought. Here's where I have to say that the wait, while shorter than the 14 hours some people waited on the first day, was not worth it.
In-N-Out expanding further east is a big move for them since it increases competition. Popular California chain coming to Colorado. Cheap-ish prices, a customer-focused business model and a subsequent cult following. The chain's iconic arrow logo points the way, indirectly screaming, "OK food found here!"
People, people, people, it is just a fast-food burger. You can slap a title like "Animal Style" on it, and it is still just a fast-food burger. But there's the prices, they say. Oh, the prices! $3 for a cheeseburger isn't unreasonable and for what you get, really, that sounds about right.
When I took my first bite, the angels didn't appear and serenade me with a chorus of "hallelujah." It was a pleasant experience, and I'll admit, slightly more pleasurable than taking a bite out of a $1 cheeseburger from McDonalds. The burger was definitely the best part of my order.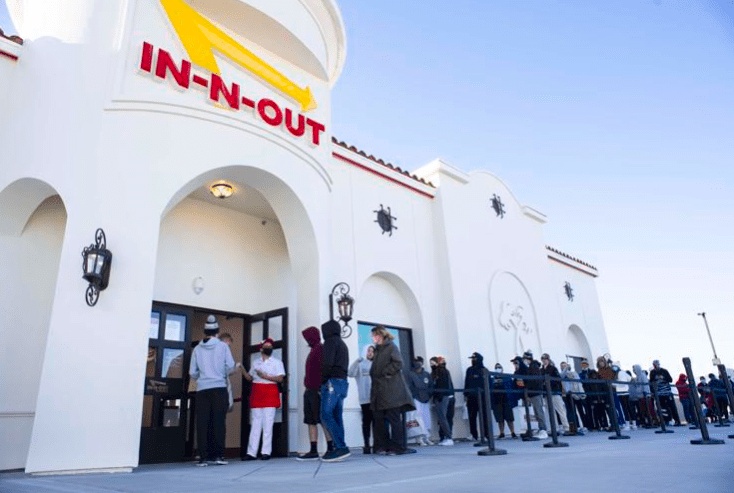 What is truly impressive is that all their ingredients are fresh and sourced locally. I'll give them that.
But don't even get me started on the fries. I was expecting golden crisps of salt and potatoes. Instead, I got bland, napkin-dry sticks. Did someone accidentally drop their paper hat in the fryer? Not even ketchup could salvage them. Thank you, next.
The chocolate shake was mediocre. I prefer a thicker shake, and the one I got was on the watery side. The flavor was also diluted. I even tried to dip my fries in the shake in hopes of helping both of their cases. Needless to say, it was like putting Pepto Bismol on a sore.
I'll give the new location the benefit of the doubt — it was really busy, and they were behinds to elbows in there. It is possible that the new locations' fries and shakes will improve with time and practice.
This was just my experience. If you ask my husband, he'd speak differently on the whole issue. Perhaps it's just a matter of taste, but I do not understand the hype. I didn't hate the food, but I don't see the point of freaking out over something so… average.
Would I go again? Sure, but you'll only catch me there if the wait time is under 15 minutes.