Editor's Note: This article contains discussion of sexual assault.
5 out of 5 stars
This revenge thriller will leave you stunned and disturbed, but this only heightens its relevance. What feels like another comedy about a young woman on an escapade for life's purpose actually has some seriously dark themes as it attempts to address the reality of sexual assault and rape culture.
"Promising Young Woman" is directed and written by Emerald Fennell (one of two female directors nominated at the 93rd Academy Awards) who is nominated by the Academy for Best Director and Best Original Screenplay. The film has also earned a Best Film Editing nomination and the highly coveted nomination for Best Picture.
Protagonist Cassie, played by Carrie Mulligan (also nominated for Best Actress), is 30 years old with seemingly menial prospects in her career, romantic life and social life. She also leads a troubling double-life to catch men preying on drunk women at bars and clubs. The extent of men she is forced to confront is sickening, but the scheme is clever and satisfying to watch. However, it leaves viewers questioning what her motive is.
Clarity is provided through background information when we learn that Cassie's best childhood friend, Nina, was sexually assaulted while intoxicated when they were both attending medical school. The pair dropped out together, while Nina's assailant, Al (Chris Lowell), went on to lead a successful and undisturbed life.
Nina's accusation was disregarded and seemingly forgotten by everyone except Cassie.
During the film, Cassie is presented with an opportunity to seek revenge for the unresolved crime. Former classmate and potential love interest Ryan (Bo Burnham) makes Cassie aware of Al's return from abroad and his upcoming marriage.
Driven by the assailant's reappearance, Cassie embarks on a more personal badass revenge plot than her standard nightlife stint. She seeks out friends, administrators and legal representatives who discredited Nina's accusation and hoisted the rapist onto a pedestal of success and admiration.
Cassie's scheme attempts to provide some perspective to each individual formerly involved in nullifying the consequences or significance of the assault on Nina.
Her calculated and intelligent character had me hooked and anxiously anticipating her next move. Each step of her plan was expertly mapped out, right up until the film's very last frame.
The revenge plot feels like a glorious high; with each triumph, we become more confident that Cassie can't mess up. But the end of the film reveals a gruesome reality — and while it's not the ending we want, it's the ending we need.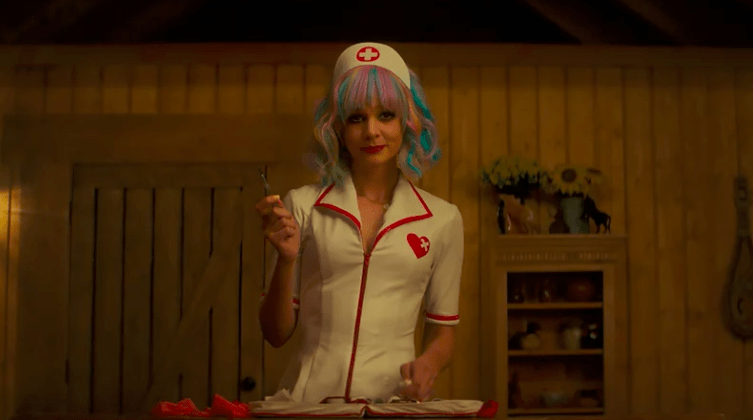 Cassie's vigilante status and the film as a whole critique society's inability to address sexual assault and prosecute rapists. It also more subtly crucifies the system for ignoring the wellbeing of victims.
The whole cast of characters reveals every possible role that a person can play in upholding toxic masculinity and rape culture (actively or passively) and points a finger at the audience. It forces us to ask, "Is that me?"
Even the unassuming "nice guy" is given a problematic arc, finally lifting a veil and breaking away from the expectation that a man would save — or even have a positive impact on — the course of the plot; women are the only ones kicking ass and saving the day in this feature film to fix what was broken by men.
Recognizing ourselves in this piece of art, from victim to offender to bystander, is a difficult awakening. But facing this frequently hidden reality is necessary to change the conversation and the unfortunate truth behind sexual assault that too many women and girls encounter during their lives.
Every 73 seconds, a U.S. American is sexually assaulted, according to RAINN. This movie, though fiction, has real world connections that we must face.
Educate yourself.
It's not too late for the rest of us.