Last week, four University of Colorado Colorado Springs (UCCS) faculty spoke at a live virtual research forum to share recent and ongoing research pertaining to COVID-19. The event, hosted by Provost Tom Christensen, began with a presentation from each researcher and was followed by a short question-and-answer portion using questions submitted by members of the virtual audience.
Kristi Samuelson, Ph.D.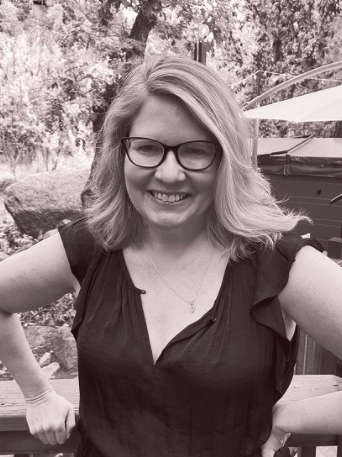 Samuelson is an associate professor of psychology, associate director of clinical research and the faculty director of clinical research at the National Institute for Health Research (NIHR). Her research has focused on trauma psychology for the last twenty years.
Samuelson presented research findings as part of a study titled "Mental Health and Resilience During the Coronavirus Pandemic." Data collection was conducted last year in May when a specially designed online survey was completed by 527 individuals from 44 U.S. states and 23 different countries.
The study examined the rates of diagnosis of depression, anxiety, post-traumatic stress disorder (PTSD) and levels of distress in correlation to the pandemic.
One significant finding was that over half of the participants were experiencing moderate to high levels of distress.
The results also found that 44% of the general population sample exhibited diagnostic rates of depression, 36% experienced anxiety and 19% experienced PTSD. "We're not just talking about symptoms of these disorders. These are the actual rates that respondents showed of exceeding the cutoff on measures suggestive of likely diagnosis of those psychiatric disorders," Samuelson said.
According to Samuelson, PTSD is usually diagnosed in individuals after a trauma, but individuals were experiencing symptoms during the ongoing pandemic.
Samuelson also examined predictors of healthy adaptation and how some of these predictors are related to coping with trauma. There are two types of coping: forward focused coping, which puts an emphasis on distraction from a stressor, and trauma focused coping, which emphasizes addressing the trauma directly.
"This is one of the most interesting findings here, I think, because we're showing that forward focused coping is helpful and trauma focused coping is not," Samuelson said, indicating that individuals dealing with diagnosed mental health disorders or PTSD from COVID-19 should not try to dwell on the pandemic, but focus on distraction based methods instead.
Tara Cepon-Robins, Ph.D.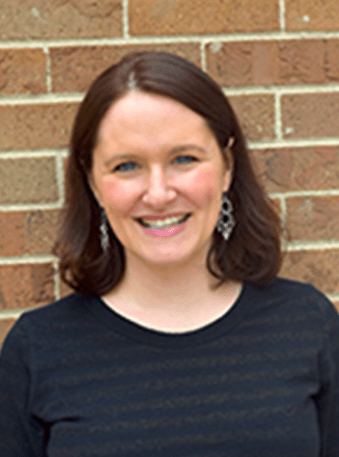 Cepon-Robins, assistant professor of anthropology, presented research part of a study titled
"Old Friends Meet a New Foe: A potential role for immune-priming parasites in mitigating COVID-19 morbidity and mortality."
The research explores the idea that human exposure to parasites may contribute to less severe symptoms associated with the novel coronavirus. Cepon-Robins explained that after exposure to parasites, the human immune response to viruses changes; people who have not been exposed to parasites tend to experience higher levels of inflammation.
"The hyper sanitary conditions that many humans currently find ourselves living in is a relatively new phenomenon and most of us can say that we have never been exposed to parasites," Cepon-Robins said.
"Evidence suggests that without parasites, we are more likely to develop diseases that are associated with immune system dysregulation and elevated inflammation."
A visual in the presentation showed that members of Western civilization who are less likely to be exposed to parasites, have a higher chance of having allergic disorders such as asthma and eczema.
Cepon-Robins has applied this concept to hypothesize that the illness caused by the novel coronavirus is worsened by reduced exposure to parasites. While this hypothesis has not been tested, data from pre-pandemic samples taken from Ecuador were used as evidence.
"While this is not direct evidence, it does show that parasites have promising effects on regulating inflammatory processes in these [parasitic worm] endemic areas," she said.
While there may be a positive health benefit to parasite exposure based on this research, Cepon-Robins explicitly discouraged viewers from intentionally infecting themselves with parasitic worms because there are also many negative health effects.
Mary Ann Gardell Cutter, Ph.D.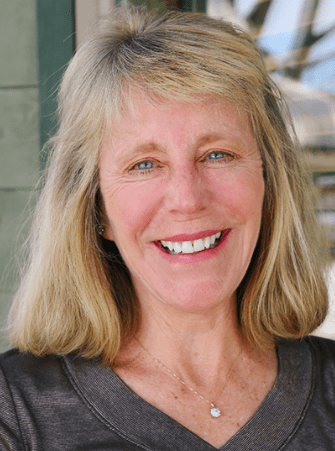 Cutter, a professor in the philosophy department who has taught about death and dying at UCCS for about 30 years, shared information from her study "The Uncertainty of Death: The Case of COVID-19." Cutter explores how death in the last year has changed and how conversations surrounding death are more frequent among families in light of the pandemic. 
Cutter used photographs and cumulative death data locally and across the globe to describe how death looks in today's world.
"These numbers are significant in terms of a population of individuals who are dying," Cutter said. "I've been wondering the extent of which we are thinking about death and dying more because of the uncertainty of dying from COVID."
One explanation Cutter proposed for the increased thought put toward death and dying is the "odd practices" adopted by society since the beginning of the pandemic. She explained that dying alone, refrigerated trucks and mass graves are all abnormal practices that have been adopted in an effort to manage the effects of the novel coronavirus.
"The reality is that we will all die and I find it so philosophically interesting that it is so challenging to have discussions about death and dying," Cutter said.
She recognizes the pandemic as an opportunity for all of us to think about death and how we might die, and to have more conversations on the topic, especially within education.
Gia Barboza, Ph.D.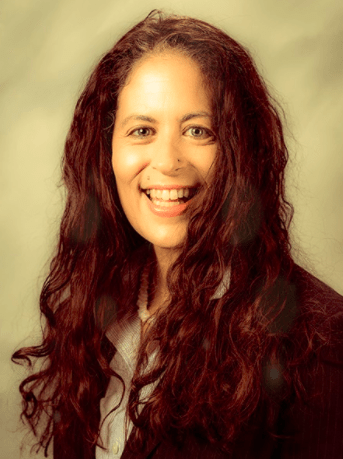 Barboza, an assistant professor in the school of public affairs, presented research titled "Rethinking Community Approaches to Identifying and Preventing Family Violence During COVID-19" that was conducted alongside two other researchers: Lisa Hines and Philip Brown. The research is an attempt to rethink and prevent domestic violence.
Avenues formerly used to recognize signs of violence at home are no longer viable. One reason is school closures, which have prevented mandated reporters such as teachers and school administration from recognizing possible signs of abuse in their students.
Barboza proposed developing new methods for recognizing domestic abuse during lockdowns and largely virtual lifestyles, as well as new means for providing resources so individuals can protect themselves from violence at home.
Barboza and her colleagues used domestic violence data sets collected from the city of Los Angeles, as well as data on community resources and socioeconomic factors including unemployment and housing affordability. These data sets allowed Barboza to explore trends and how they correlated with COVID-19 policies and lockdowns.
The results of the research show that there is a correlation between areas with higher co-occurring risks and areas of intensifying hotspots of domestic violence in Los Angeles.
"Our findings reinforce the utility of developing intervention strategies that minimize harm to families by targeting resources to specific challenges they are facing within areas of the city," Barboza said.
Barboza proposed specific methods for domestic violence prevention that can be implemented in Colorado, including extended eviction moratorium and continuing to record virtual absences in schools, as increased absence is usually an indicator of violence at home.
The full UCCS COVID-19 Research Forum can be streamed on YouTube.
Photos used within this article are courtesy of the UCCS website.