The Spring 2021 commencement is the first graduation to feature a hybrid format of in-person and virtual components. The commencement itself will be broadcast virtually on the official UCCS YouTube Channel on Friday, May 14 at 1 p.m.
This spring, there are 1,628 students graduating, which include doctoral, master's and bachelor's degree recipients.
For those who have not yet registered to graduate, you may do so via the myUCCS portal. Participating in the graduation ceremony is not required but graduates should go through their graduation check-list with their academic advisor.
Additionally, those who want to be featured in the virtual graduation broadcast should have submitted a headshot by Thursday, March 11. However, those who missed the deadline can use the following link to submit a photo by April 20. If they do not submit by this date, there is no guarantee they will be featured.
The first ever "Picture on the Plaza" event will take place three days after commencement on May 17. Graduating students will have the opportunity to be professionally photographed in their diploma jackets in El Pomar Plaza. This event is optional, but encouraged.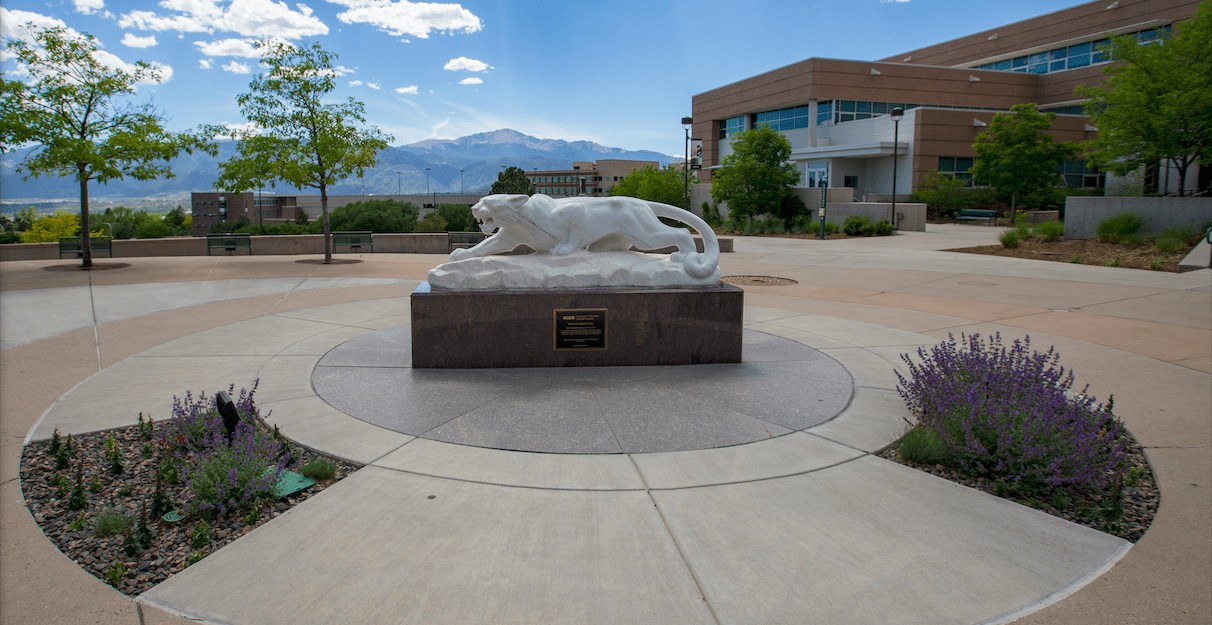 Chief of Staff Andrea Cordova said that graduates should "check-in on University Center Upper Plaza and line-up on the pedestrian spine leading to El Pomar Plaza." She also said that graduates will be organized by college and level of degree for ease of livestream viewers. Students may park in Lot 222 or 224 for their own convenience.
Guests will not be allowed to participate but will be able to watch the livestream. The link will be posted on the UCCS Commencement website.
Graduates will have their names read aloud and will receive a diploma jacket as they pose for a photo with the dean of their college.
"After this photo is taken, graduates will continue down the pedestrian spine toward the West Lawn; along the way graduates will receive cheers and congratulations from faculty and staff while they pass through a 'Walk of Applause,'" Cordova said.
She also said, "There will be a handful of additional photo stations at which graduates can take selfies or have a staff member take photos with the graduates' cell phones."
As stated on the UCCS Instagram account, at the end of the event, students will be able to pick up two printed programs from the May 14 virtual commencement, a Class of 2021 face mask, and a gold souvenir tassel. Those who do not attend will have their packets mailed to them; spring, summer and fall 2020 graduates received their items in the mail last year.
SGA Vice President Rachel Cauwels, a sophomore majoring in psychology, said that if a 2020 or spring 2021 graduate wants to participate, they must register at the following link.
These students should also be watching their UCCS emails for further communication about the event. There will be an informational "Know Before You Go" sent out to graduates before the event.
The "Picture on the Plaza" occasion is being planned as a morning event, but there is no official start time. Staff and faculty are determining the event length based on RSVPs they collect over the next few weeks.
"Graduates are not expected to stay for the full length of the event, but rather can leave once completing the photo circuit," Cordova said.
Cauwels noted that there is a limited capacity due to public health guidelines and that many graduates have already signed up. If you wish to participate, signing up sooner rather than later is the best idea.
There will be no food served due to COVID-19 restrictions. Students can expect professional photographers and some professors in attendance.
Cauwels added, as a message for the graduates, that she has a lot of respect for the graduating class. She said, "They have had a really hard past year and I regret that they were stuck with the virtual ceremony."