Ready to put the daydreamy self-reflection of Pisces season to rest and start charging toward your goals? You better be, because the sun,  astrology's biggest and brightest luminary, is shifting into energetic fire sign Aries.  
Coinciding with the Spring Equinox, Aries season, which lasts from March 20 through April 19, is a season of new beginnings — literally: it marks the beginning of the astrological new year. And like most New Year's celebrations, the air of 2021 Aries season will be sizzling with excitement, enthusiasm and eagerness about what's to come.
It goes without saying, but Aries season is the ultimate season for a refresh. The cardinal fire sign is all about starting over and starting new things. Represented by the Ram, Aries rush headfirst into new obstacles and challenges with an equal mix of blind optimism and courage. So, if you're feeling a little bogged down by the year thus far, Aries season will put pep, pluck and purpose back in your step.
As the first sign of the zodiac, audacious Aries believes they are number one. During Aries season, we feel this surge of bravado and are more confident about putting ourselves first. If ever there was a time to initiate a new project, relationship or life course, it's when the sun is in Aries. The fire sign gives us the incentive to race toward our wants and to try something brand spanking new.
Impulsive Aries acts according to the passions that beat in their brave hearts. With the sun in Aries, we're also more passionate and impulsive, acting on our desires without thinking or dwelling on the details. This is because Aries absolutely hates details and is equally frustrated and exhausted by them. But rather than get defeated by details or challenges, we're inspired to courageously, if not playfully, tackle them.
It's true, the sun in Aries has us feeling inspired to conquer the world. But there are still other transits taking place during the 2021 Aries Season. The most important? Mars in Gemini.
Mars is Aries' ruling planet, so whatever sign it is transiting will have a massive impact on the energy of the zodiac season. Mars in Gemini makes us doubly active, restless, energetic and impulsive, but also scattered with unfinished projects. The combination of Aries and Gemini energy will have most of us feeling revved up and ready for change during this 2021 Aries Season.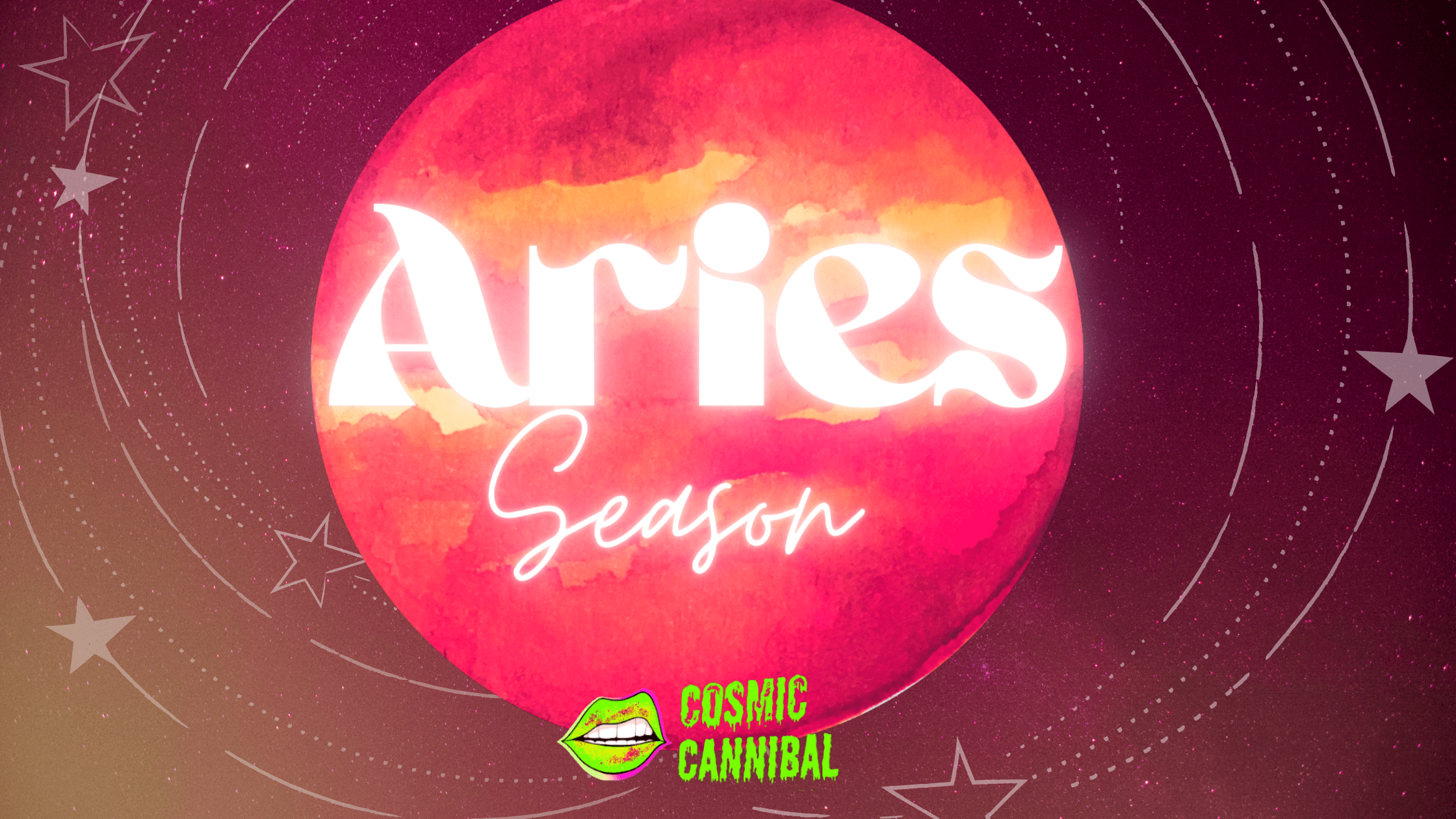 In true Aries form, the cosmic weather forecast for the season is action-packed.
Beginning March 21, pleasure planet Venus enters Aries, igniting an urgency for attention and adoration in our love lives. And on March 28, the 2021 Full Moon in Libra will have us reflecting on our relationship patterns from the last six months. Come April 3, Mercury, the planet of communication, also enters Aries, sparking boldness, bravado and self-determination in our day-to-day conversations and exchanges.
Rounding out the season of new beginnings is the Aries New Moon on April 11. On this day, we can look over all the new experiences we've accumulated and set the intention to go after even more.
Of course, Aries is going to have the best Aries season. But the other fire signs, Leo and Sagittarius, will also benefit from the 30-day solar transit. Leo will see momentum in their world view and travels, whereas the creative/romantic sides of life will pick up speed for Sagittarius.
Since Aries is a cardinal sign — or a sign that wants to initiate and be in charge — this zodiac season will also have an effect on the other cardinal signs across the elements. This includes Cancer, Libra and Capricorn. Cancer will feel a rush of energy in their career, Libra in their partnerships and close associations and Capricorn in their home/family life. The effects may not be comfortable or necessarily positive, but change is never easy, is it?